On-site study tour on ocean debris at Seto Inland SeaHEROs Olympians and Paralympians join effort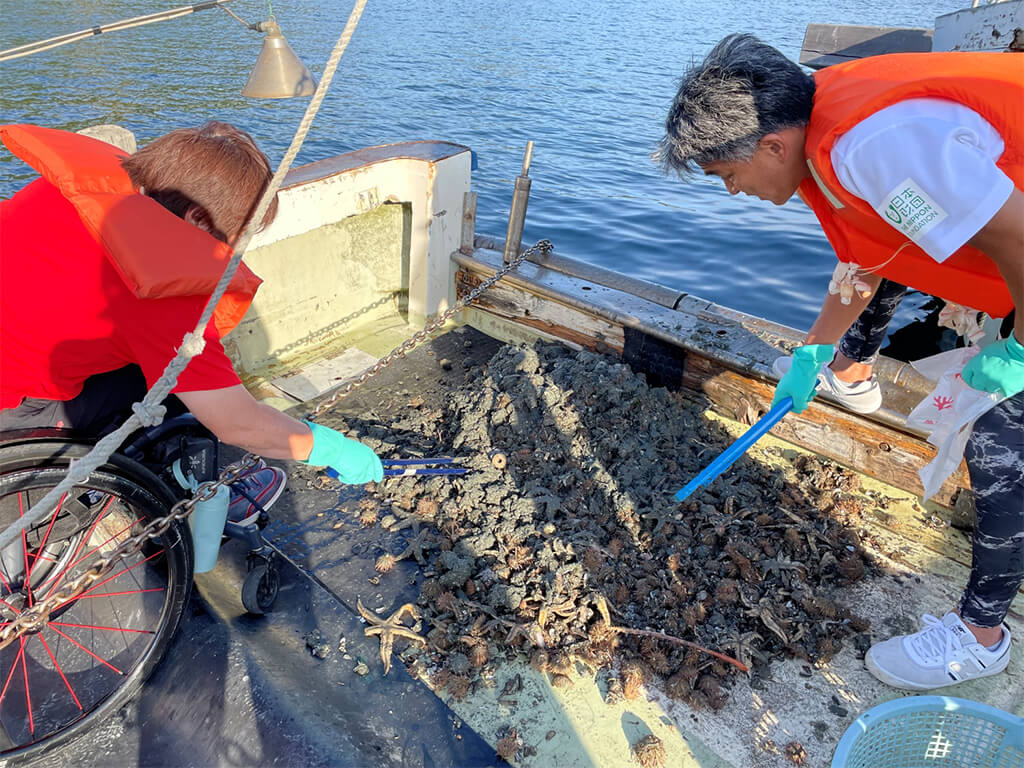 The Nippon Foundation held a study tour on September 9 to raise awareness of ocean debris among athletes as part of the Setouchi Oceans X project, which is being jointly carried out by four of the prefectures bordering the Seto Inland Sea and The Nippon Foundation. The event was held on Kitagi-shima, an island in the Okayama Prefecture section of the Seto Inland Sea.
The study tour was held in conjunction with The Nippon Foundation's "HEROs Sportsmanship for the future" program to promote social contribution by top-tier athletes, with the aim of using the appeal of athletes to their fan bases to broaden the scope of efforts to address social issues. The tour was intended to give athletes a better understanding of the basics of ocean debris and the specific issues involved, as well as its actual impact on the ocean, so that they can raise awareness among their fans and others and call on them to take action.
Roughly 80 people participated in the event, including Okayama Prefecture native and Paralympian Shinji Negi and six other athletes, people involved in leagues, clubs, and other aspects of the sports industry, and local students. A demonstration of trawling and the separation of fish and debris caught in the nets was given with assistance from local fishers, cleanup activities on coastal areas that can only be accessed by boat were introduced, and a workshop was held using a card game to raise awareness of ocean debris.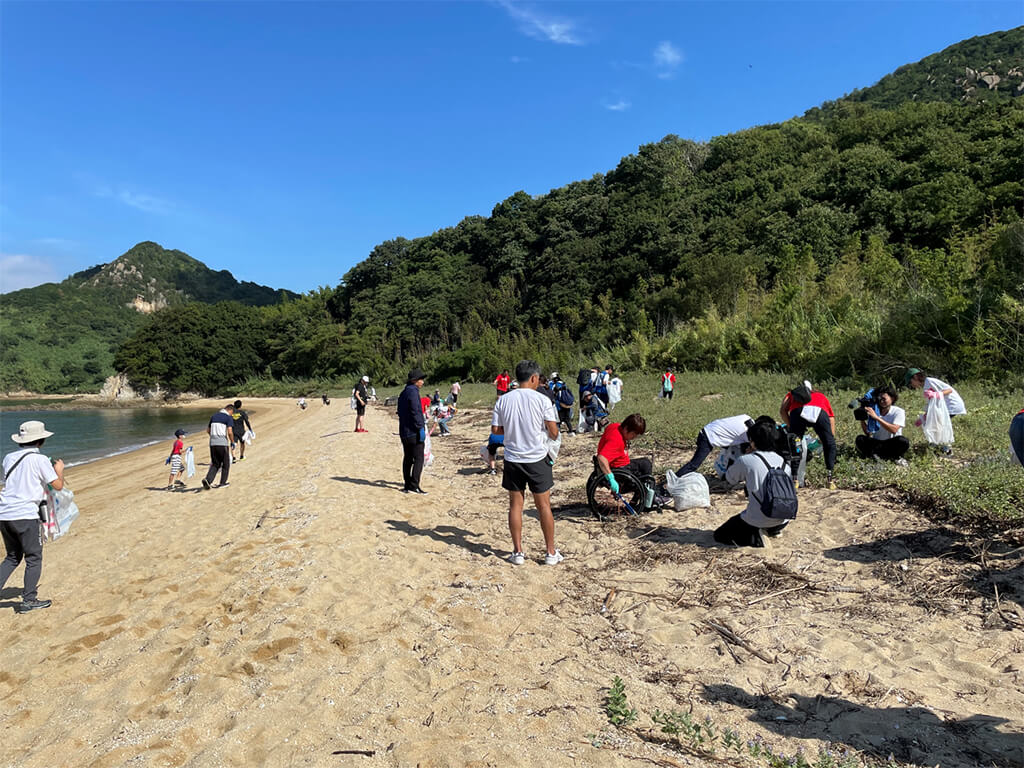 Participating Athletes
Yumie Hori, former professional bodybuilder, HEROs Award 2022 winner
Rie Matsubara, represented Japan in rhythmic gymnastics at the 2012 London Olympics, 2016 Rio Olympics, and the 2020 Tokyo Olympics
Hiroaki Mori, para Nordic skier and para track and field athlete, represented Japan in Nordic skiing at the 2022 Beijing Paralympics
Maki Nagashima, motorboat racer, HEROs Ambassador
Shinji Negi, captain of the men's wheelchair basketball team at the 2000 Sydney Paralympics, HEROs Ambassador
Hitoshi Ono, former member of the Japanese national rugby team, ambassador for the Toshiba Brave Lupus Tokyo team of the Japan Rugby League One
Misa Sugiyama, former artistic swimmer and former Cirque du Soleil Artist
Contact
Public Relations Team
The Nippon Foundation
Email: cc@ps.nippon-foundation.or.jp