Agricultural Assistance in Africa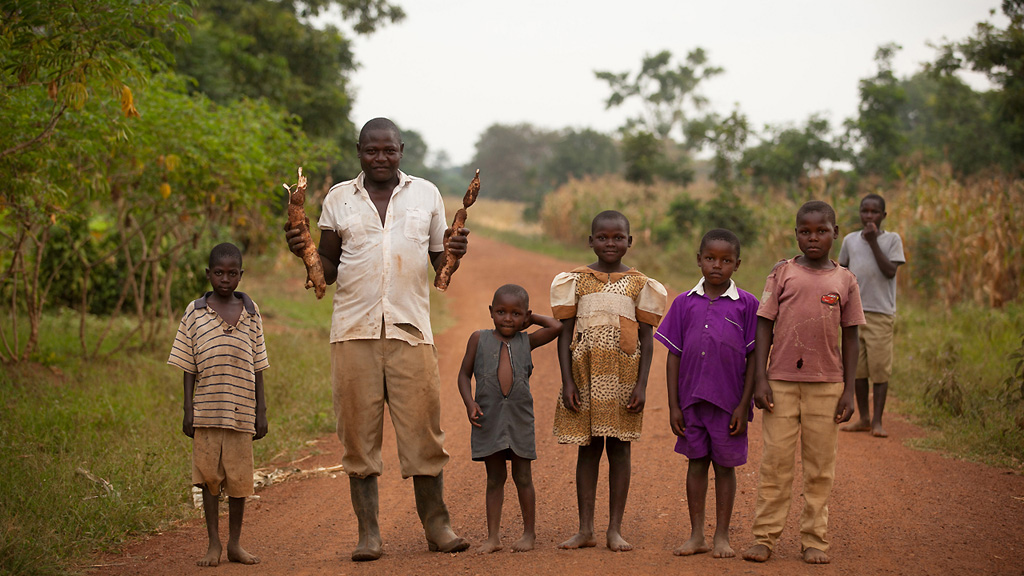 Creating a Value Chain through Increased Food Production
The Nippon Foundation's agricultural assistance in Africa began in response to the severe famine in Ethiopia in 1984. To counter the worst stage of the famine, emergency supplies were being airlifted from London, but this only provided temporary relief. Searching for a fundamental way of resolving Africa's food problems, Ryoichi Sasakawa, the chairman of The Nippon Foundation at the time, firmly believed that more than "giving a fish," the important thing is "to teach how to fish."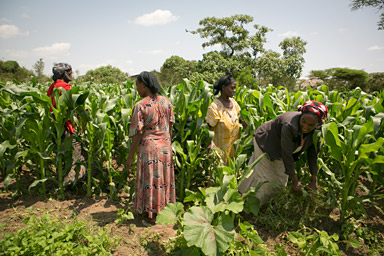 Roughly 80% of Africa's population is smallholder farmers. Determined to help these farmers produce their own food, the Sasakawa Africa Association was set up in Switzerland in 1986 in cooperation with Dr. Norman Borlaug*1and former US president Jimmy Carter. This marked the launch of the Sasakawa Global 2000 (SG2000) initiative to teach farmers how to increase their production. Since then, SG2000 projects to support increased food production have been implemented in 14 countries,*2 mostly in sub-Saharan Africa.
The SG2000 program is supervised by world-class experts who act as country directors, and is carried out by extension agents from each country's agriculture ministry. They visit farmers and provide technical guidance as well as small amounts of chemical fertilizer and improved seeds that are best suited to the soil. Almost all of these farmers have seen their yields increase by twofold to threefold over the 10 years after participating in the program.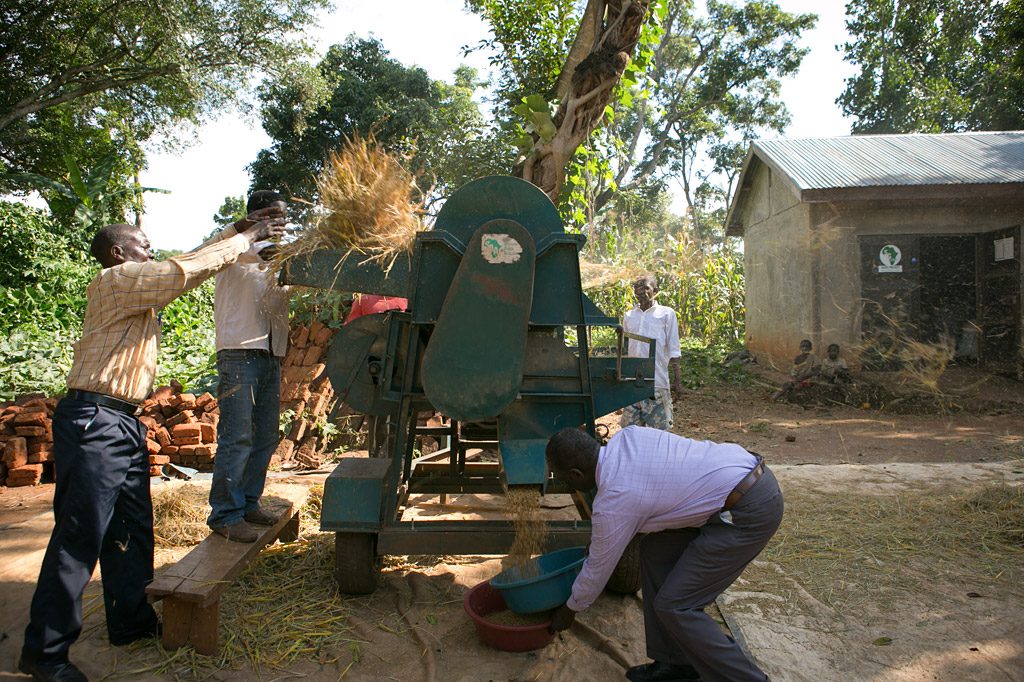 Nevertheless, resolving Africa's food problem is no easy task. Even if increased production succeeds in yielding surpluses, everyone harvesting and bringing their goods to market at the same time drives down prices, preventing incomes from rising. With little if anything to show for the effort, some farmers were even reverting to traditional farming methods.
Instead of giving a fish, teaching how to fish
To address this situation, SG2000 launched "post-harvest" and "agro-processing" programs in the mid-1990's, in parallel with existing capacity building efforts to boost productivity, to teach new ways of preserving and processing harvested crops. Prior to this, farmers only had limited processing and preservation skills, and were forced to sell surplus crops at low prices, or have them spoil or be discarded after going unsold at market. Learning improved preservation and processing techniques made it possible to sell surplus crops for higher prices without having them go to waste. From 2006, the geographic coverage of SG2000 was narrowed to increase the program's effectiveness, with resources concentrated in Ethiopia, Mali, Nigeria, and Uganda. The Nippon Foundation has donated a total of $194,296,000 since 1986.
The Sasakawa Africa Fund for Extension Education (SAFE) was established in Switzerland in 2003 to develop human resources for agriculture in Africa. SAFE provides scholarships*3 to help extension agents obtain degrees, and sponsors courses at colleges and universities for mid-level extension agents. More than 4,500 people have received scholarships, attended classes, or graduated from courses to date.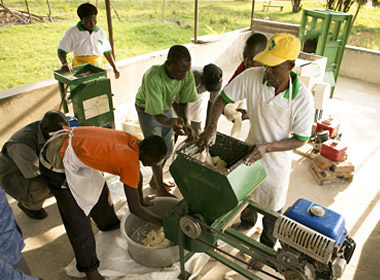 SG2000 has been gaining recognition around the world for its solid track record of supporting agricultural development in Africa. In addition to having strong partnerships with the World Food Programme (WFP) and the United States Agency for International Development (USAID), in 2010 the program received grants from the Bill & Melinda Gates Foundation and the Japan International Cooperation Agency (JICA), and in 2012 the Canadian International Development Agency (CIDA) decided to become a donor as well.
Aiming to create a value chain
Going forward, The Nippon Foundation will focus on supporting SG2000 to establish a "value chain" approach. This envisions smallholder farmers using the income gained from selling harvested and processed crops at market to buy improved seeds and tools needed for the next harvest, creating a framework for sustainable agriculture. While continuing to emphasize the project's core component of agricultural production enhancement, this far-reaching effort aims to create a value chain that ties together production, processing, and marketing, leading to income growth and improved lives.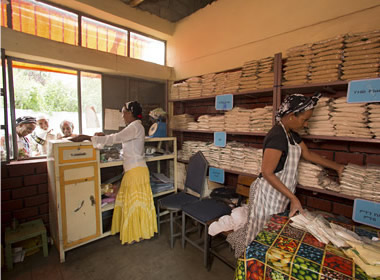 Dr. Norman Borlaug: The "father of the green revolution" that raised agricultural production in India and Pakistan, and recipient of the Nobel Peace Prize in 1970.
The 14 countries are: Ghana (1986-2003), Sudan (1986-1989), Tanzania (1989-2004), Benin (1989-1998), Togo (1990-1997), Mozambique (1995-2005), Eritrea (1996-2000), Guinea (1996-2004), Burkina Faso (1996-2005), Malawi (1998-2006), Ethiopia (1993-), Mali (1996-), Nigeria (1992-), and Uganda (1996-).
The Nippon Foundation's donations to SAFE scholarships during 2003–11 totaled $18.08 million (including $1.8 million in fiscal 2011).