The Nippon Foundation Dream Scholarship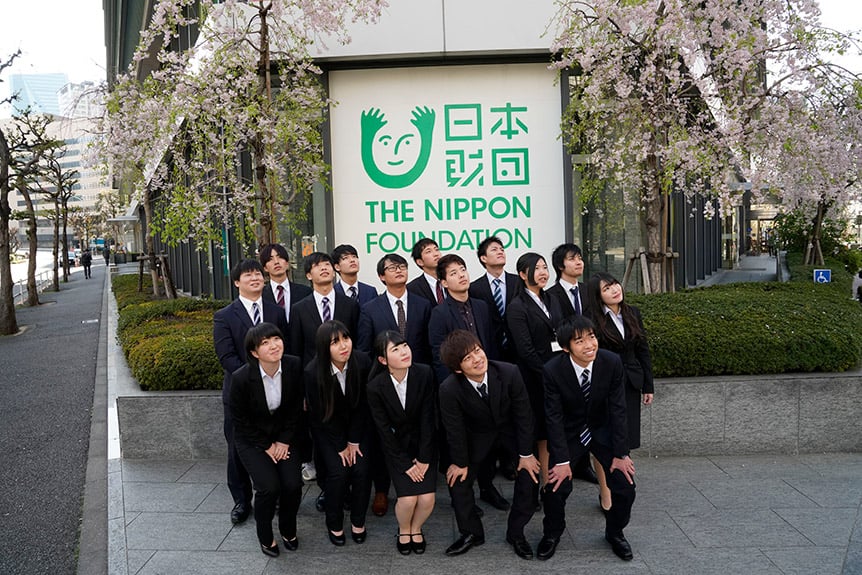 The Nippon Foundation launched The Nippon Foundation Dream Scholarship program in April 2016. Scholarships are given to young people who for whatever reason have been unable to live with their biological parents and grew up in a "social child care" facility.
"Social child care"
There are approximately 46,000 children in Japan (as of April 2016) who for whatever reason are unable to be raised by their biological parents. There are a variety of reasons including difficulty raising children because of the death or illness of a parent or for economic reasons, as well as neglect or child abuse. These children are taken into protective care as a public responsibility, and this protective care is known as "social child care." Of the children in social child care, 85% live in child care institutions and 15% live in foster homes or family homes.
The Nippon Foundation Dream Scholarship
Under the Child Welfare Act, children under the age of 18 are covered by social child care. This means that in principle, when a child who has been living in an institution or foster home reaches the age of 18, they have to leave that institution or foster home. This is the situation for roughly 1,600 children across Japan every year. Many of these children get jobs to cover their rent and living expenses. In addition to these economic reasons, many do not go on to college because of physical or mental fatigue, and of those who do, the dropout rate is overwhelmingly higher than for other young people their age. According to an April 2016 survey by the Ministry of Health, Labour and Welfare, the percentage of young people who have grown up with their biological family who go on to college or technical school is 77%, while for children who have been raised in institutions or foster homes the percentage is 23%. According to another survey, by the national federation of child care facilities, the college dropout rate for these children is roughly 25%.
Many children raised in social child care have a triple handicap; in addition to not having parents, they do not have a place to live or an academic record. To help overcome this, The Nippon Foundation has established a scholarship for these young people. The main focus in setting up the scholarship was what is really needed to overcome these handicaps. We asked a variety of experts in the field, including operators of child care facilities and group residential homes, organizations supporting young people after they leave these facilities, NGO's supporting children raised in social child care, academics, and other scholarship organizations, and incorporated their feedback.
The result was The Nippon Foundation Dream Scholarship. The main features of the scholarship are that it is in the form of a grant that does not need to be repaid, and that it covers living expenses and accommodation in addition to academic fees. This allows the recipients to participate fully in student life, including studying and clubs, without having to work to support themselves. In addition, a "Dream Scholarship social worker" is assigned to each recipient to provide support including counselling and assistance with finding a job after graduation. This is in response to the fact that many people mentioned that children raised in social child care tend to feel mentally pressured after leaving the facility.
During fiscal 2016, the scholarship was given as a pilot project in the three prefectures of Aichi, Gifu, and Mie, and in fiscal 2017 the program will be expanded nationwide. The pilot project received applications from 46 people, including some who had given up on continuing their education and gotten full-time jobs, and 11 recipients were selected based on written applications and face-to-face interviews. One recipient who became a college student in Aichi Prefecture as a result of the Dream Scholarship said, "I will strive to be a role model."
Information for young people wishing to apply for The Nippon Foundation Dream Scholarship, and progress reports on the current recipients, are available at The Nippon Foundation Dream Scholarship website (in Japanese only)(External site).