Response to September 2018 Hokkaido Earthquake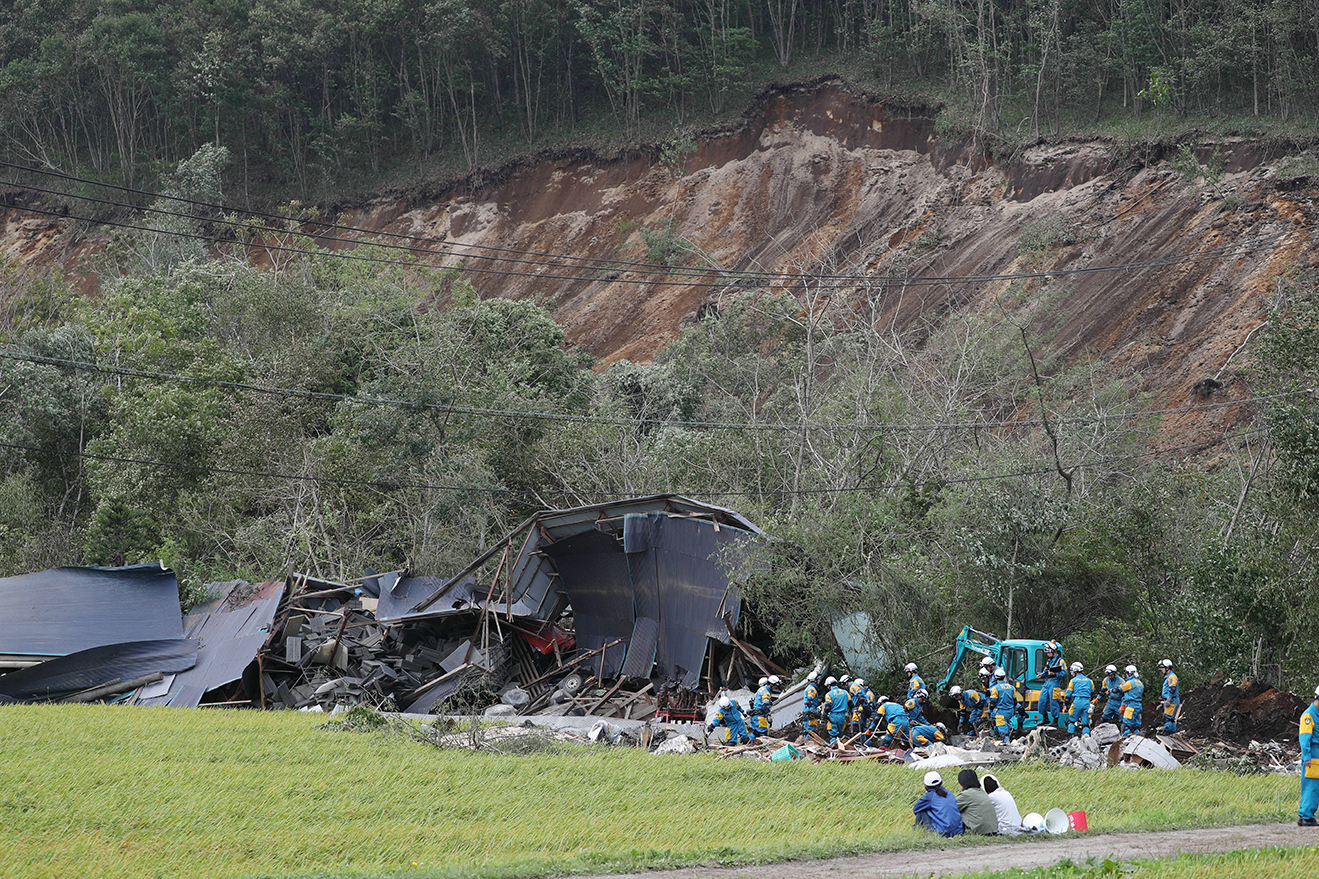 A magnitude 6.7 earthquake struck the southern part of Hokkaido, Japan's northern main island, early in the morning of September 6. The quake triggered landslides in mountainous rural areas, burying homes and taking the lives of more than 40 people, and cutting off supplies of water and electricity.
The Nippon Foundation implemented the following emergency support measures for persons in the region who experienced damage, utilizing its mobility and flexibility as a private-sector institution to implement these support measures as quickly as possible. The Foundation also collected donations until November 30, and we would like to express our thanks to everyone who contributed.
<Support Measures>
(1) Support for NGOs and volunteer organizations
The Nippon Foundation will reimburse direct expenses totaling up to 1 million yen per project carried out by nonprofit organizations based in Hokkaido or with track records of at least 30 days' experience in at least three previous disaster relief programs.
(2) Installation of hygienic toilets that can be used without running water
(3) Payment of condolence monies
100,000 yen has been offered to the family of each person who died as a result of the earthquake and landslides.
<Collection of Donations>
The Nippon Foundation has been involved in 59 disaster-related relief and recovery programs across Japan, beginning with the Great Hanshin Earthquake that struck Kobe in 1995. The Foundation established the "Special Fund for Disaster Preparedness" in 2014 to be able to provide immediate support when a disaster strikes. The Special Fund for Disaster Preparedness stopped accepting donations specifically designated for September 2018 Hokkaido Earthquake support activities on November 30, 2018.
We would like to express our thanks to everyone who contributed.
591 donations, totaling 19,758,385 yen
Notes regarding donations in currencies other than Japanese yen
Funds transfers can be denominated in U.S. dollars or in euro. If you wish to make a donation denominated in another currency, please inform us of that currency and we will investigate whether arrangements can be made.
Donations made in foreign currencies will be converted to yen at the prevailing rate on the day the funds are received.
When making a funds transfer
To ensure that your contribution is accurately recorded, please contact the Partnership Development Division at the e-mail address below, and provide the deposit date and donation amount, along with your name, e-mail address, postal address, and telephone number. Please indicate if you require a receipt, and it will be sent in PDF format to the e-mail address provided after the deposit has been confirmed.
Contact
For inquiries regarding donations
Partnership Development Division, The Nippon Foundation
E-mail:kifu@ps.nippon-foundation.or.jp
For inquiries regarding this website (including this page)
Communications Department, The Nippon Foundation
Tel:03-6229-5131
E-mail:cc@ps.nippon-foundation.or.jp