ROCKET Project for Talented Children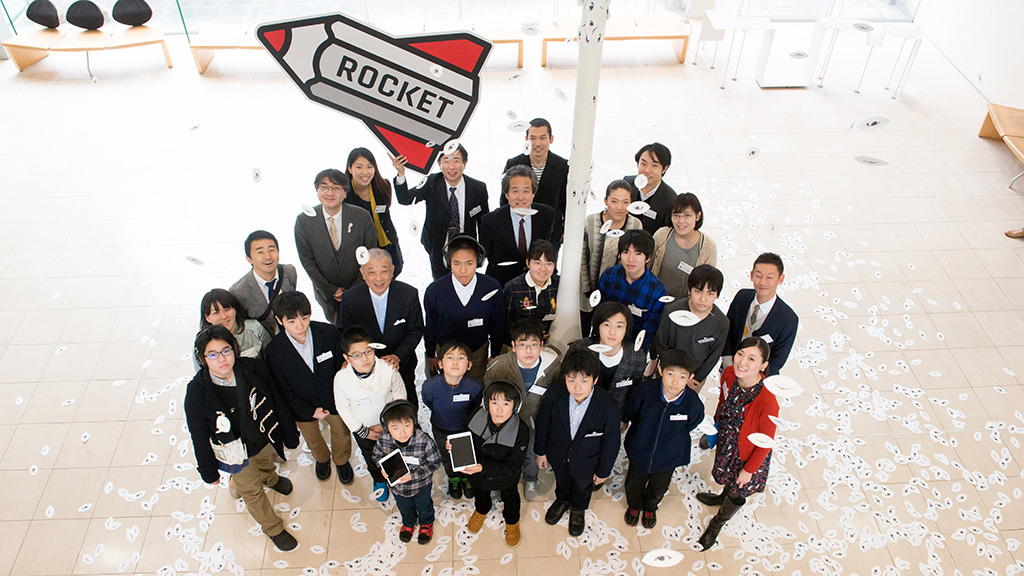 The Nippon Foundation and the University of Tokyo's Research Center for Advanced Science and Technology (RCAST) jointly launched the ROCKET (Room Of Children with Kokorozashi and Extraordinary Talents) Project in December 2014 to identify talented children and provide them with ongoing support, with the aim of cultivating innovative leaders for Japan's future.
ROCKET Project Overview
The ROCKET Project seeks out elementary and middle school-aged children who display talent, but have difficulty adjusting to today's educational environment and avoid going to school, and provides them with ongoing support for their studies and daily lives. The students, referred to as "scholars," are selected through written applications and personal interviews, and gather to receive instruction several times per month at special classrooms set up within RCAST.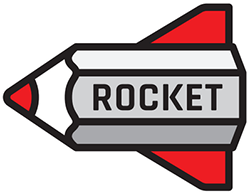 The project provides scholars with a hands-on program that includes talks from "top runners" in fields including science and technology, the arts, and sports, as well as expert lectures, discussions, and project and activity-based learning to acquire practical skills like cooking and handicrafts. Individual instruction via the Internet is also available to meet individual interests.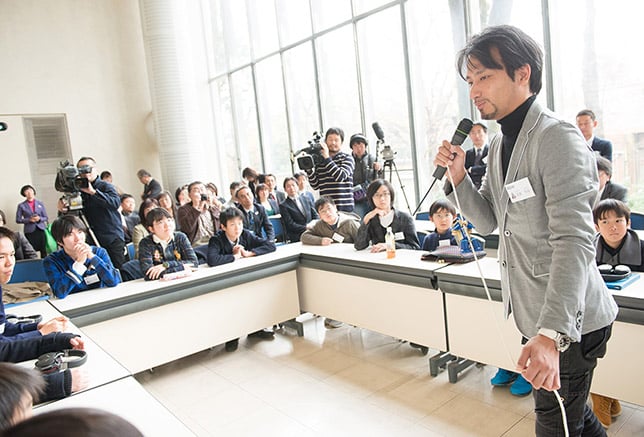 The project has received significant attention as a program that fills in gaps that exist in public education, and the possibility of starting programs in schools is also being considered for the future.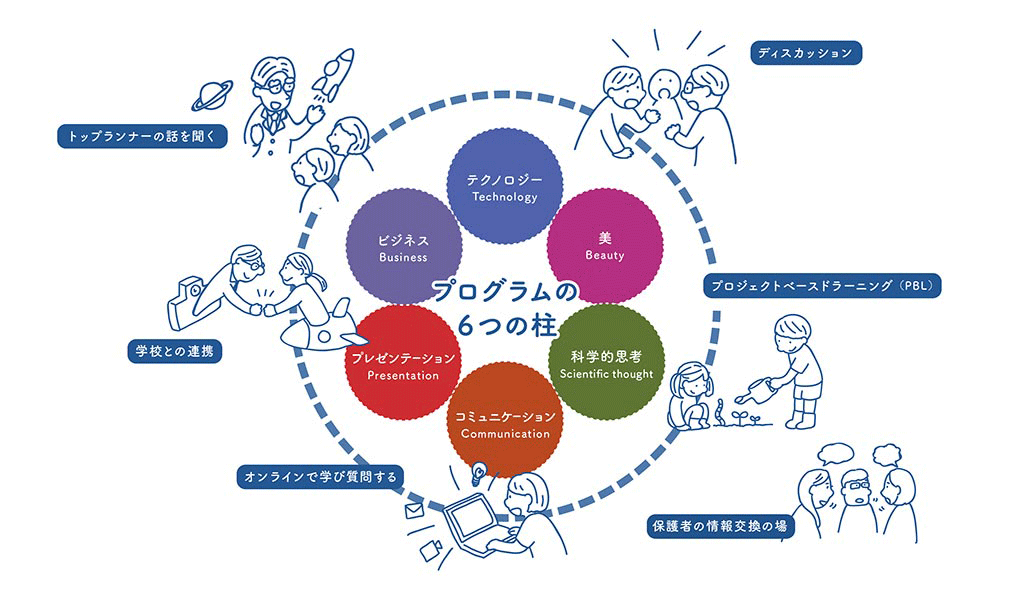 Selection Process
During the project's first two years, 15 and 13 "scholar candidates" were selected for the project at the beginning of each year. This was increased significantly in for the 2016 selection process, with the selection of 31 a first round of students selected as scholar candidates, who are being and provided with a program tailored to their interests and unique qualities. While participating in this program, scholar candidates who are deemed by the program's administrators to have significantly stepped up the pace of their studies or demonstrated significant breakthroughs will become fully supported "ROCKET scholars."

| Year | Applications Received | Students Selected |
| --- | --- | --- |
| 1 (2014) | 601 | 15 |
| 2 (2015) | 536 | 13 |
| 3 (2016) | 527 | 31 |
Criteria for Selection
In principle, students whose age corresponds to the third year of elementary school through the third year of junior high school
Students who show a desire for a place to study
Students who have difficulty adapting to a conventional classroom environment, and tend to avoid going to school and miss out on educational opportunities as a result, including students who:

Excel at their studies and become bored with the pace of the classroom
Have a deep interest in one subject but lack interest in other areas
Do not have a particularly deep interest in one subject, but are interested in a broad range of areas
Are losing interest in their studies, but at the same time are concerned for their future.
Seminars and Briefings
Briefings are held across Japan each year to explain the program's objectives and introduce its contents to prospective scholars and their parents or guardians. Three new seminars have also been introduced from 2016: for parents and guardians; for prospective scholars and their parents or guardians; and for educators. The seminar for parents and guardians offers hints for raising and educating children who have unique interests and needs. The seminar for prospective scholars and their parents or guardians features two programs, one for students and one for their parents and guardians, to give students an opportunity to make friends and develop new insights into their interests, and to give parents and guardians an opportunity to interact with each other and gain new perspectives on child rearing. The seminar for educators introduces methods for teaching unique students and provides educators with an opportunity to interact with each other.
Support Provided to Scholar Candidates and ROCKET Scholars
Invitation to attend three programs for scholar candidates during the year
Most costs for travel, lodging, and materials for participation in classes at RCAST
Travel and lodging expenses for participation in off-site programs (eligibility determined by the administrative office)
Ability to apply for items or travel to further their personal development.
Most costs for equipment for online learning.
Costs not Covered
Internet connection fees for online learning
Daily expenses during group excursions
Other sundry expenses