Hideki Matsui Announces Donation to July Flooding Relief
Joins celebrities contributing to relief effort
The Nippon Foundation has received a monetary donation (amount undisclosed) from the Matsui 55 Baseball Foundation, a charitable organization founded by former Yomiuri Giant and New York Yankee Hideki Matsui. The donation was made to the Special Fund for Disaster Preparedness, to support the Foundation's relief and recovery activities in areas damaged by flooding and mudslides caused by heavy rain in western Japan in July 2018. Mr. Matsui also delivered a personal message calling on people to remember and to continue to support those in the affected areas.
Message from Hideki Matsui
I would like to extend my condolences to the families of those who lost their lives in the flooding and landslides caused by heavy rains across western Japan this past July, and also my sympathies to the people living in the affected areas.
As a player for the Yomiuri Giants, I traveled many times to Okayama, Hiroshima, and Ehime prefectures, which experienced particularly severe damage. I was always grateful for the support I received from many baseball fans when I played there, and I have many fond memories of the region. I hope that this donation will give strength to the people there.
There may be little that a single individual can do on their own, but I believe that by working together we can offer significant support. Recovery and reconstruction will take a long time. I ask that we all continue to do what we can as individuals, and not to forget this disaster. I sincerely hope that the people who suffered injuries or damage will be able to recover as quickly as possible.
Profile of Hideki Matsui
Born in 1974 in Ishikawa Prefecture, Japan, Mr. Matsui appeared in four national high school baseball tournaments as a star player for Seiryo High School. Drafted by the Yomiuri Giants in the first round, he played for the Giants for ten seasons (1993 – 2002), during which the Giants won three Japan Series championships.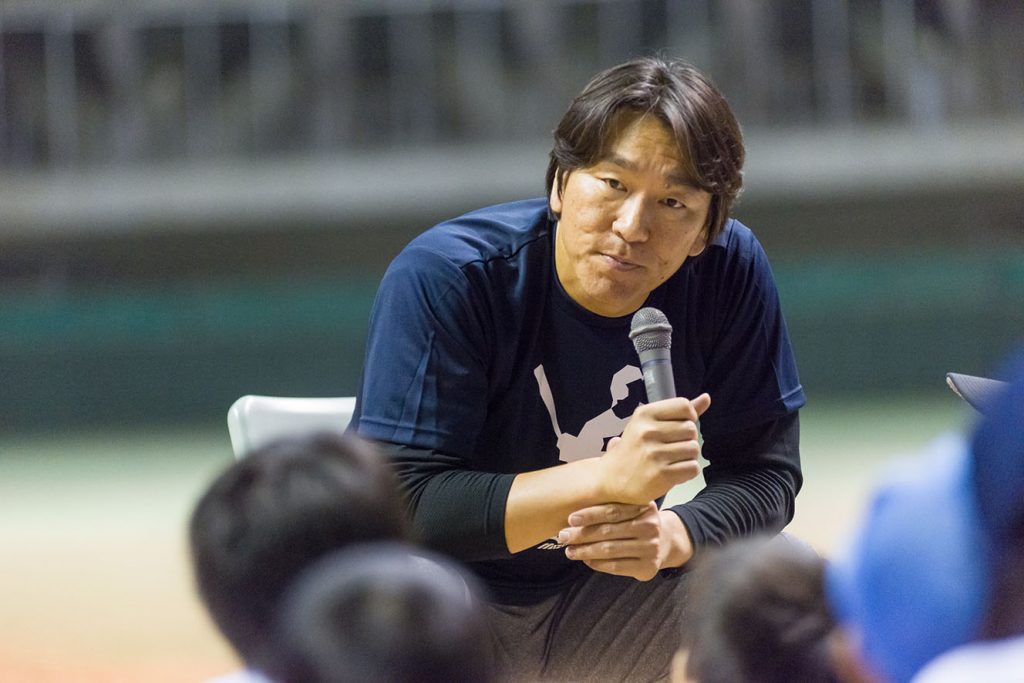 He was also a Japan Series Most Valuable Player, a three-time Central League MVP, and a nine-time All Star. He moved to the United States and played for the New York Yankees from the 2003 to 2009 seasons. As a Yankee, he led the team to a World Series championship in 2009 and was named the World Series MVP, and was also selected to the American League All Star team twice. He finished his career playing one season each with the Los Angeles Angels, the Oakland Athletics, and the Tampa Bay Rays.
Mr. Matsui continues to be affiliated with the Yankees as a special adviser to the general manager, and is also one of The Nippon Foundation HEROs Ambassadors.
This donation from Mr. Matsui follows donations from professional soccer player Keisuke Honda and synchronized swimming Olympic bronze medalist Fumiko Okuno (who is also a HEROs Ambassador), as well as a video appeal for donations contributed by popular entertainers Goro Inagaki, Tsuyoshi Kusanagi, and Shingo Katori.
Related News
Contact
Communications Department
The Nippon Foundation
E-mail:cc@ps.nippon-foundation.or.jp