HEROs Ambassadors Experience the Power of Para Sports
Only rules, with no divisions by type of person or disability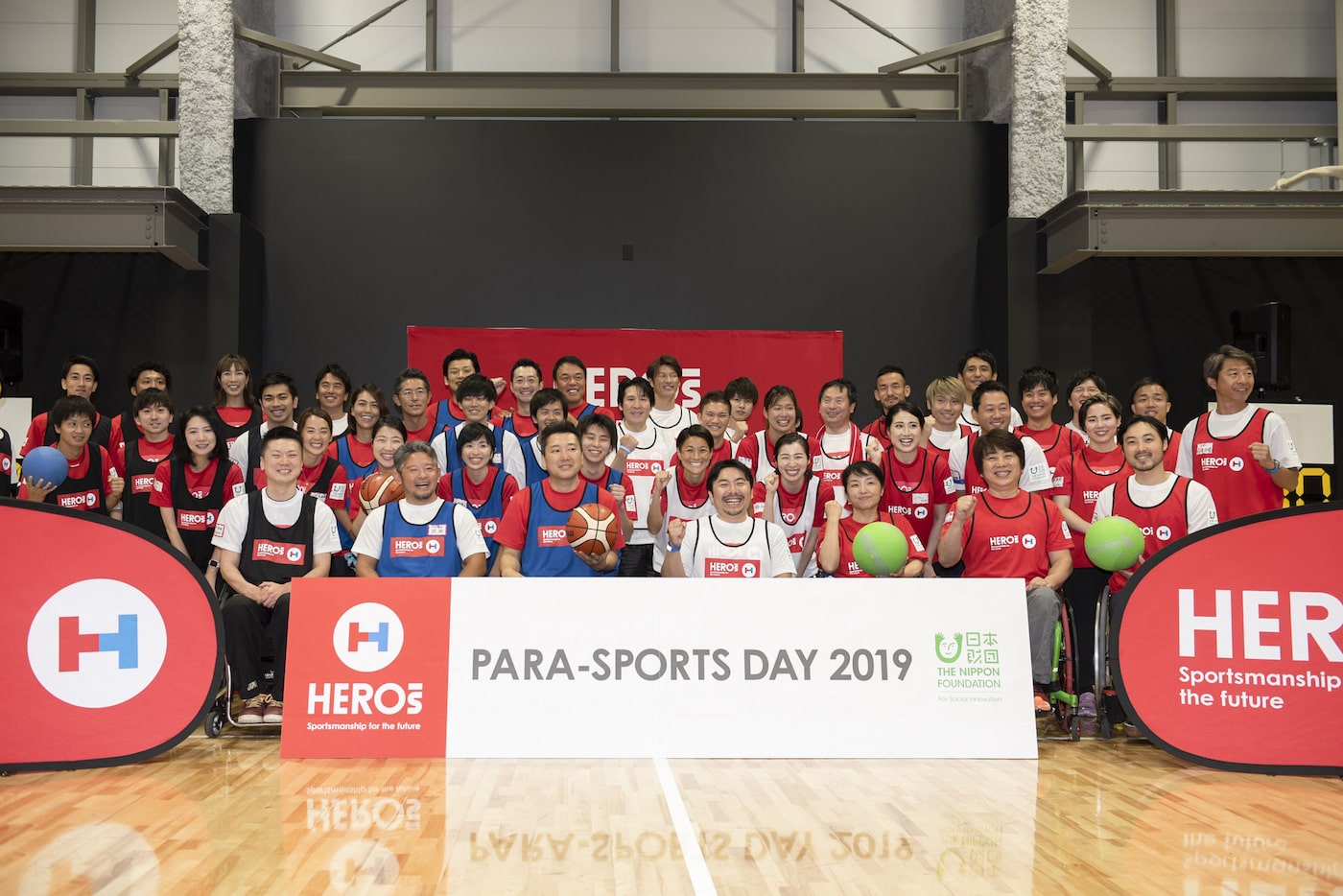 With roughly one year to go until the Tokyo 2020 Olympic and Paralympic Games, HEROs PARA-SPORTS DAY 2019 was held on July 8 at The Nippon Foundation Para Arena in Tokyo. The event was part of The Nippon Foundation's "HEROs Sportsmanship for the future" project, which seeks to bring together currently active and retired athletes to build a framework for creating social bonds across Japan. HEROs ambassadors who participated in the event included Paralympic swimmer Junichi Kawai, former women's soccer national team member Yukari Kinga, former professional soccer player and national team member Hidetoshi Nakata, former national team wheelchair basketball player Shinji Negi, and former national team volleyball player and current sportscaster Motoko Obayashi, all of whom have competed at the Olympics or Paralympics.
Before the actual competition began, an icebreaker was held as a warm-up. For this activity, the participants wore opaque eyeshades and had to identify other participants with the same blood type by responding to questions without using their voices. When they realized that, because everyone was blindfolded, others would not know when they raised their hands, they came up with alternatives like clapping and placing their hands on each other's shoulders. Human beings are said to obtain 80% of their information via sight, and not being able to see gave the athletes a first taste of having to rely on their other senses.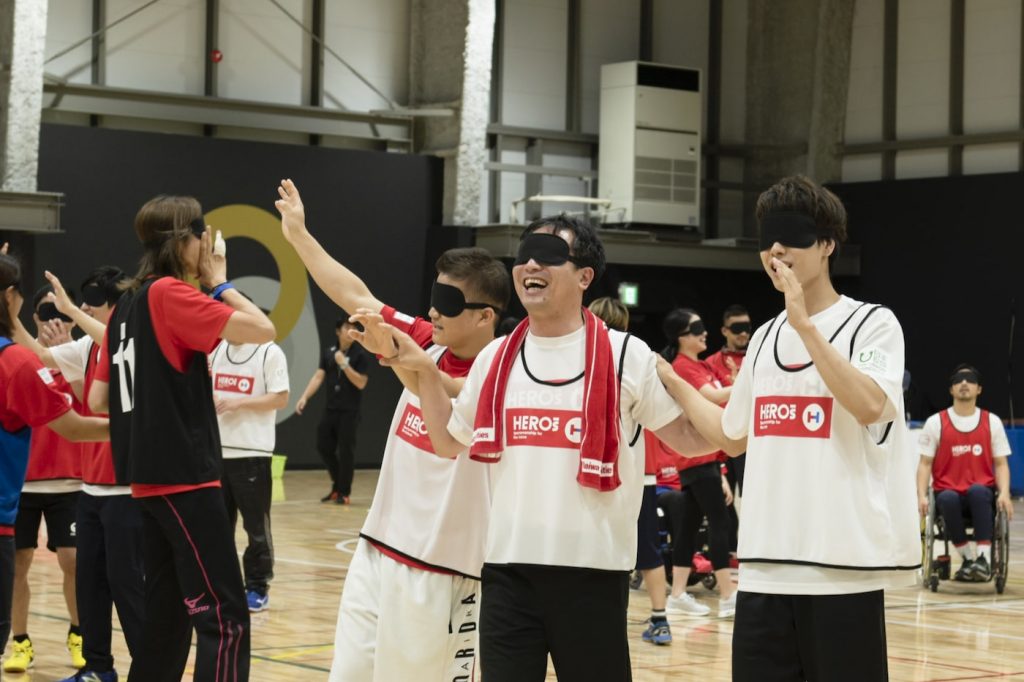 The competition consisted of four events – sitting volleyball, goalball, wheelchair portball, and a wheelchair relay race – and the athletes were divided into four teams. The first event was sitting volleyball. The main differences with the stand-up version are a lower net, smaller court, and the fact that athletes' pelvises must remain in contact with the floor at all times.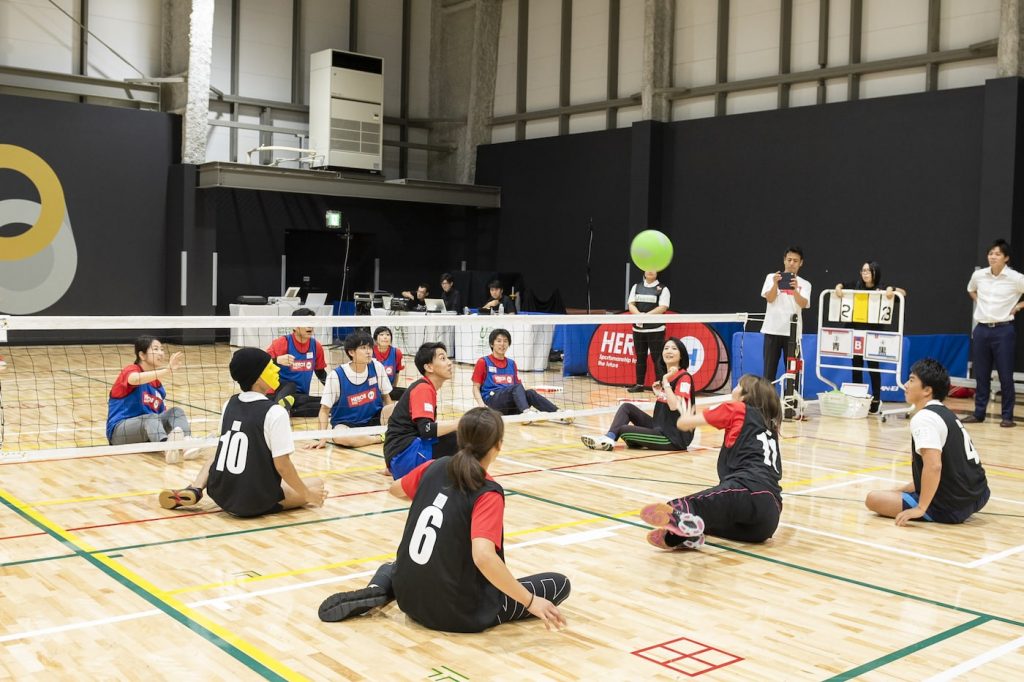 The next sport was goalball, which at the Paralympics is played by athletes who are blind or vision impaired. Wearing opaque eyeshades, players stay on their hands and knees to defend their net and attempt to score points by throwing a ball past their opponents and into the net behind their goal line. The ball contains bells and the borders of the court are marked with tape so the players can follow the ball and feel the lines to know where they are on the court.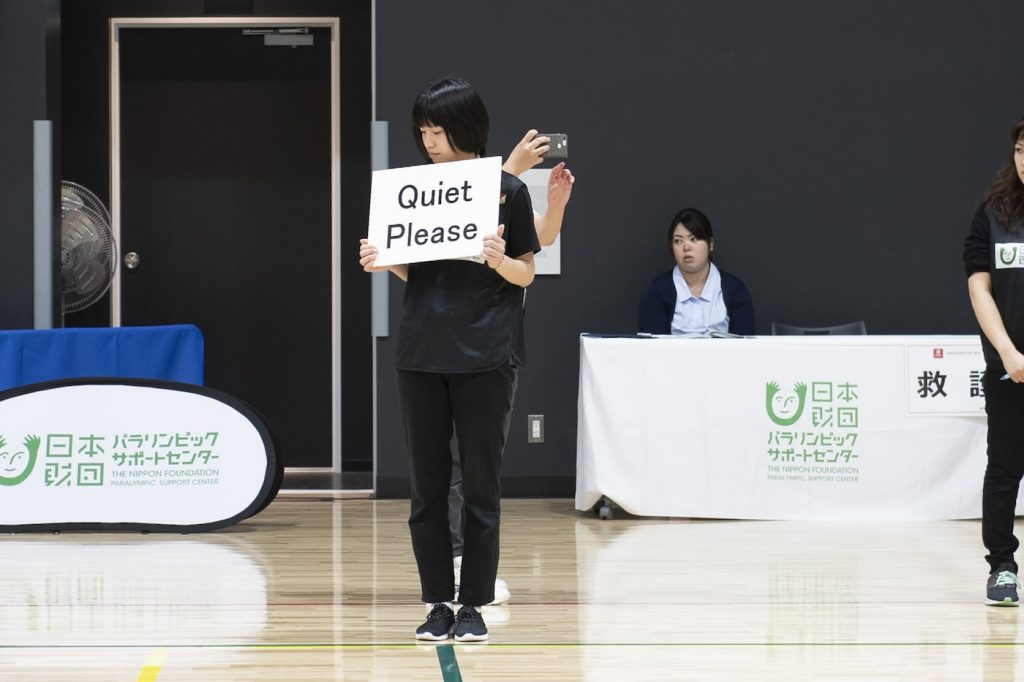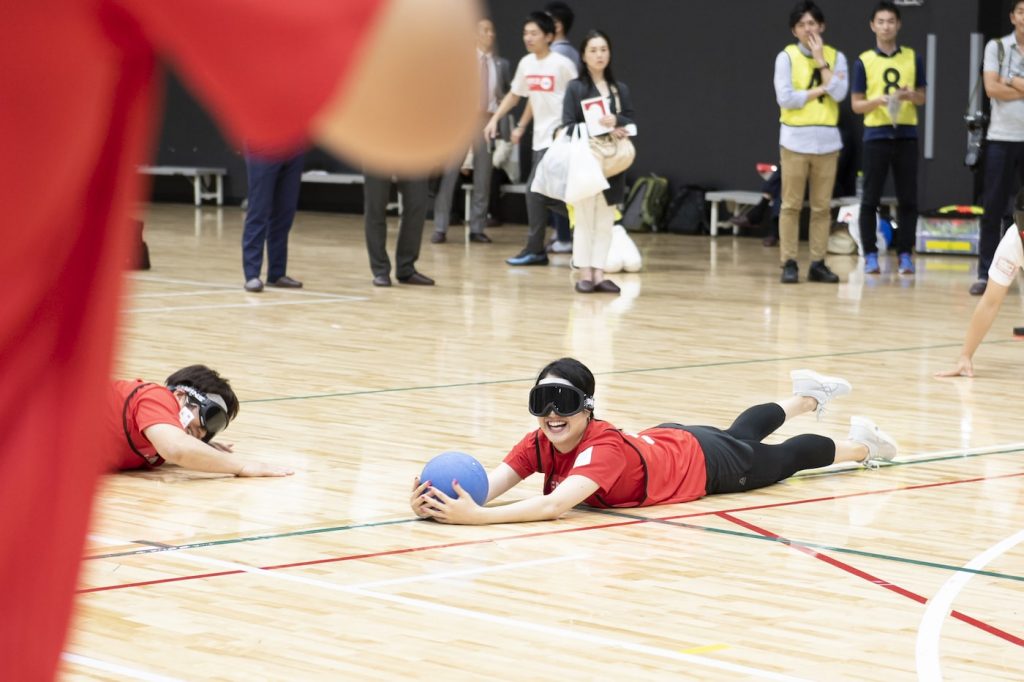 Next, to allow inexperienced athletes to get a sense of wheelchair basketball, athletes played an adapted version called wheelchair portball. The main differences with wheelchair basketball are that there is no dribbling, and instead of scoring by throwing the ball into a net, points are scored when the ball is caught by the team's "goalman" on a raised platform.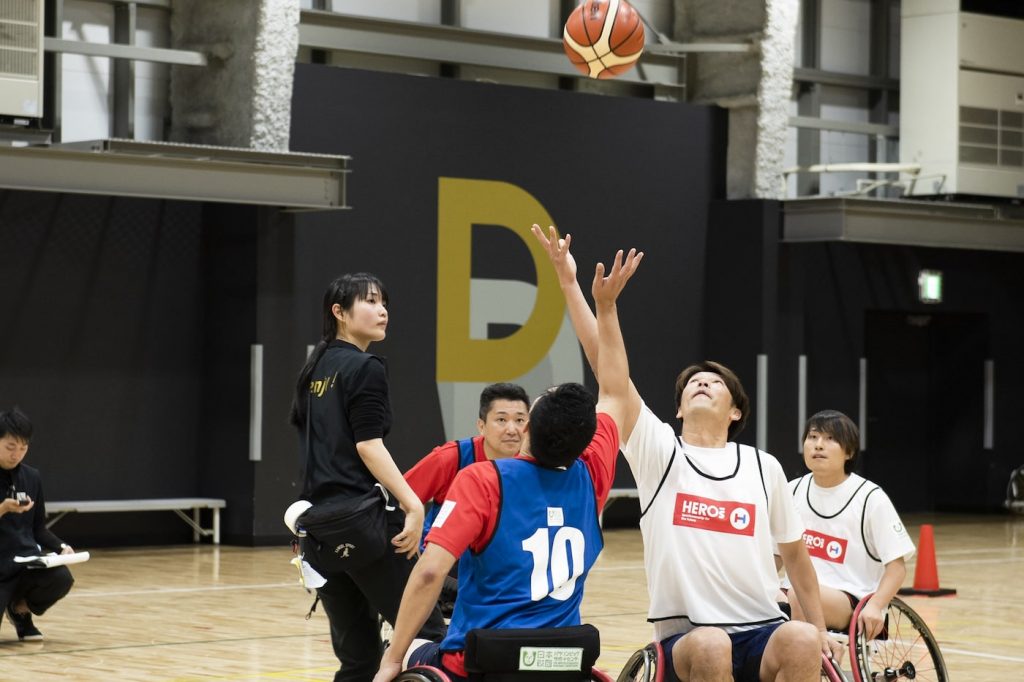 With no dribbling and no running in wheelchair portball, teamwork was more important that individual athletic ability. Nevertheless, the intense competition, with wheelchairs crashing into each other in pursuit of the ball, was no different than in other sports.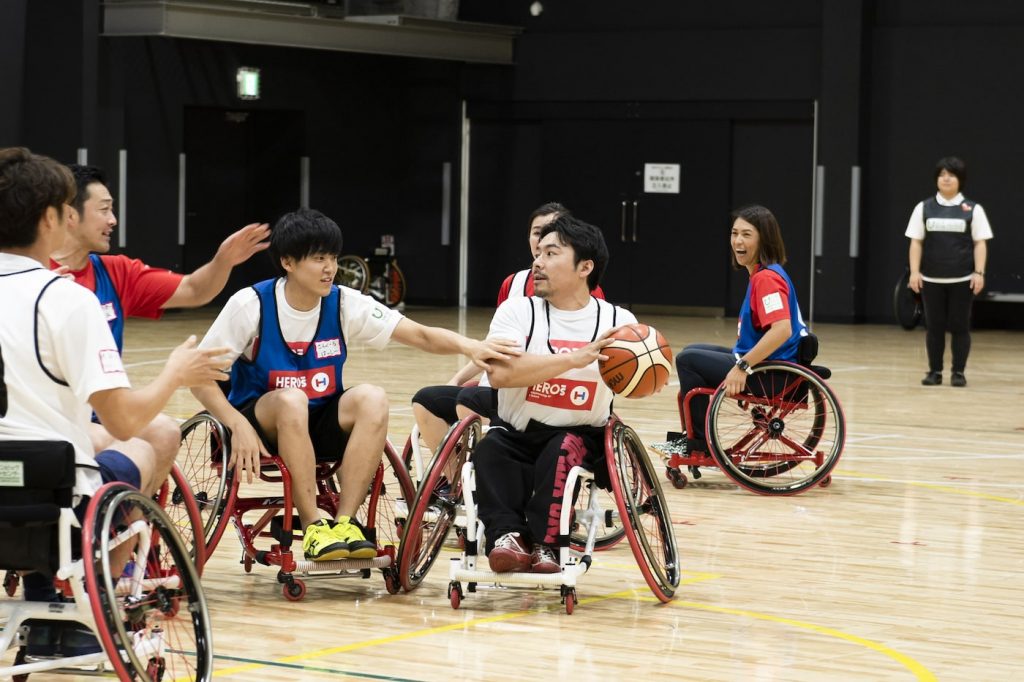 After the competition, Motoko Obayashi noted that despite being an experienced volleyballer, she found sitting volleyball very challenging and her team even lost a set in the competition. Yukari Kinga added that para sports are no different from other sports in that each event has its special features, and a player improves by mastering the required skills. She also commented that if she had had an opportunity to play goalball earlier in her career, she could have used that experience when playing soccer.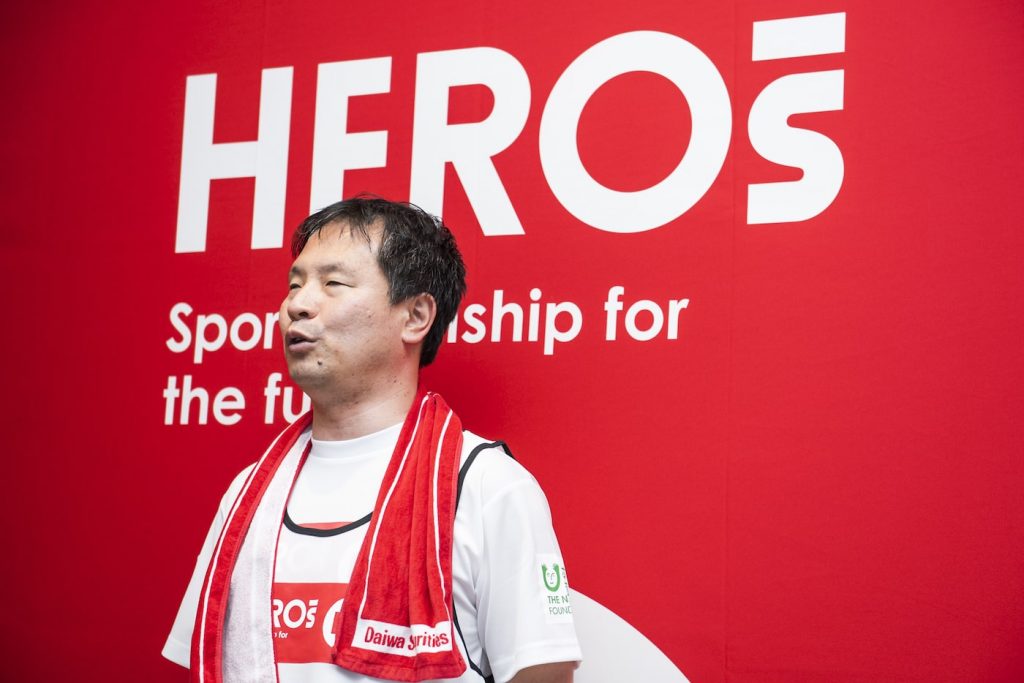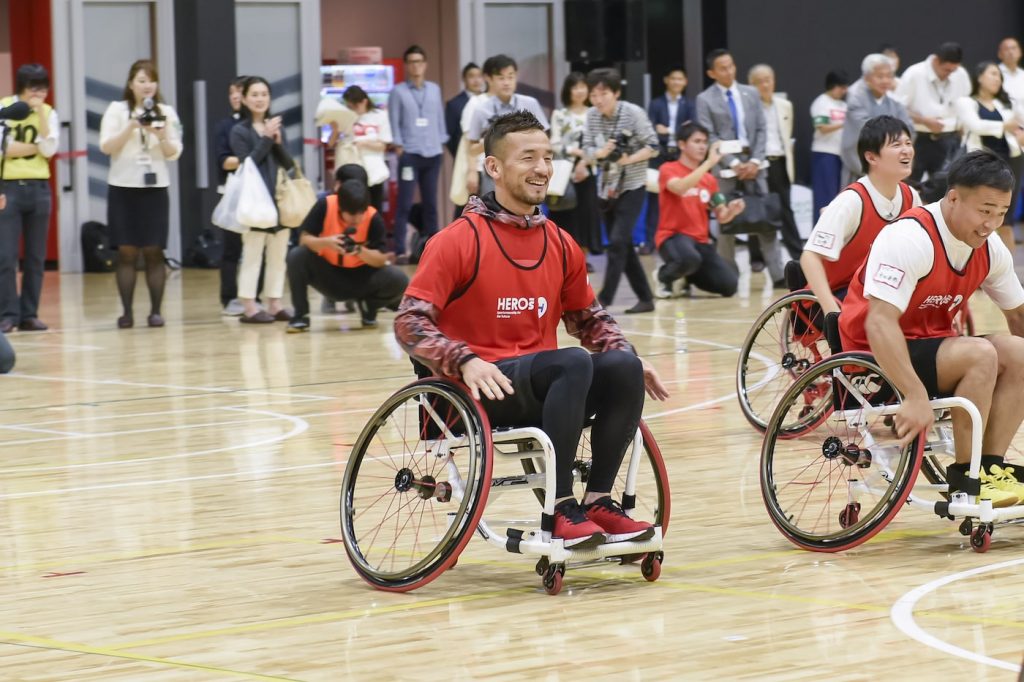 Para swimming legend Junichi Kawai expressed his hopes for para sport, noting that sports bring people together, and that if more people without disabilities were given opportunities to experience para sports, more people would enjoy sports in general. Hidetoshi Nakata commented, "Since retiring from professional sports, I am glad to have the opportunity to meet athletes from many other sports. Going forward, I want to use the power of sports to give back to others and to society. HEROs activities are just getting started!"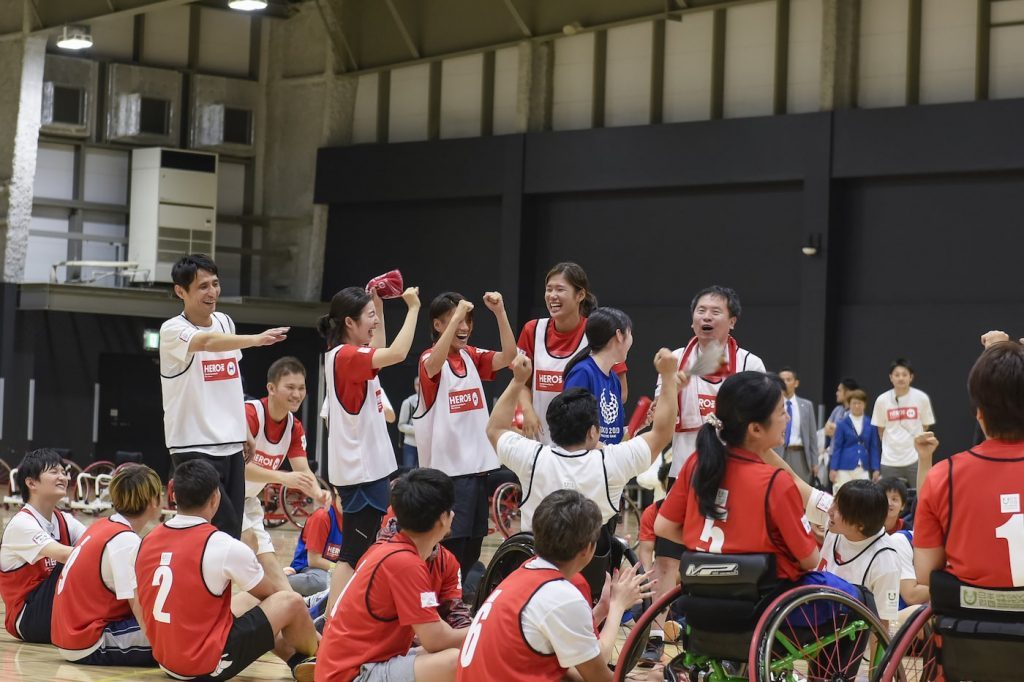 Related News
Contact
Public Relations Team
The Nippon Foundation
Email: cc@ps.nippon-foundation.or.jp