Stimulating a Sense of Curiosity
Project administrator discusses manga that open new worlds
Some people might say you are too old to still be reading manga
There has long been a genre of "educational manga" that are written as aids to help students with their school studies, but general manga (Japanese comic books) are mostly read as entertainment. Among general manga, however, there are many works that are full of wisdom and knowledge, and that can spur further study into a wide range of fields.
The Nippon Foundation launched the Manga Edutainment Project to Open New Worlds in 2015 to identify and promote these works, which were chosen by a selection committee that includes the award-winning manga artist Machiko Satonaka, a leading figure in the world of shojo manga that are geared toward young teenage girls, the entrepreneur and author Takafumi Horie, and Yasuhiro Yamauchi, who is president of Rainbow Bird Inc, a company that seeks to introduce manga to promote communication. Mr. Yamauchi also serves as director of the Manga Edutainment administrative office, and we asked him about the project's goals and for some recommendations for manga for children to read while they are staying at home with their schools closed because of the new coronavirus.
Manga broaden the reader's horizons
Mr. Yamauchi believes manga are a useful tool for learning about the world and society beyond one's immediate surroundings, noting that if a child reads a comic book like "Space Brothers" (published by Kodansha), they may be inspired to become an astronaut or a scientist who develops rockets.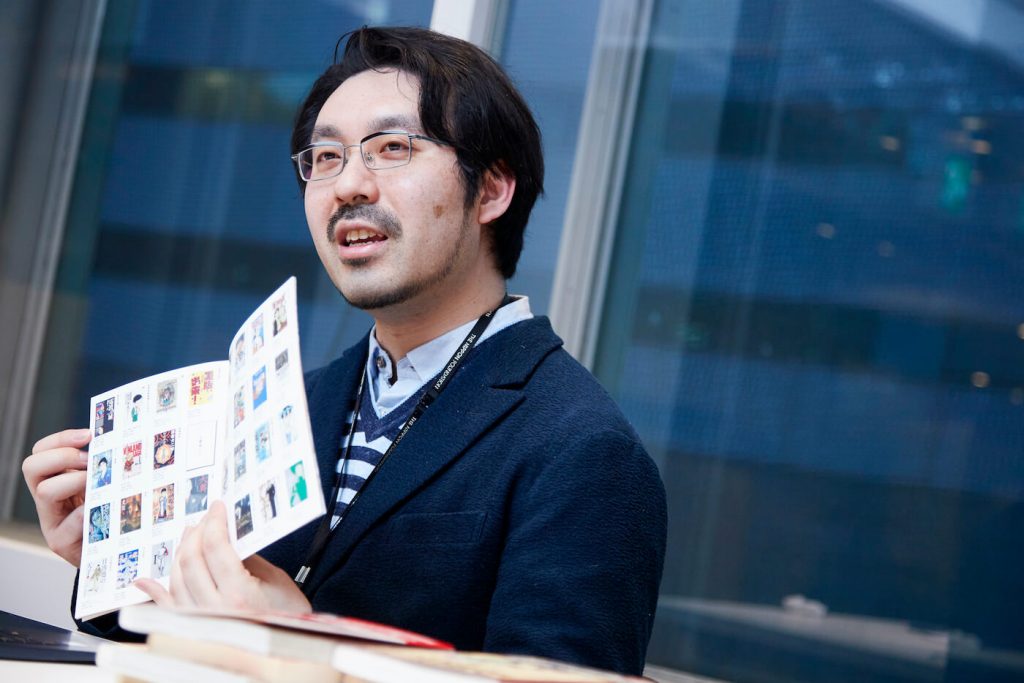 The Manga Edutainment project was launched as a cooperative enterprise by The Nippon Foundation, Kihara Corp., and Rainbow Bird to select and promote, and provide to readers in Japan and overseas, manga that can enable readers to discover new worlds or that will lead to further study. With a focus on the fact that manga are "fun," "easy to understand," and "create empathy," the project aims to contribute to a better society.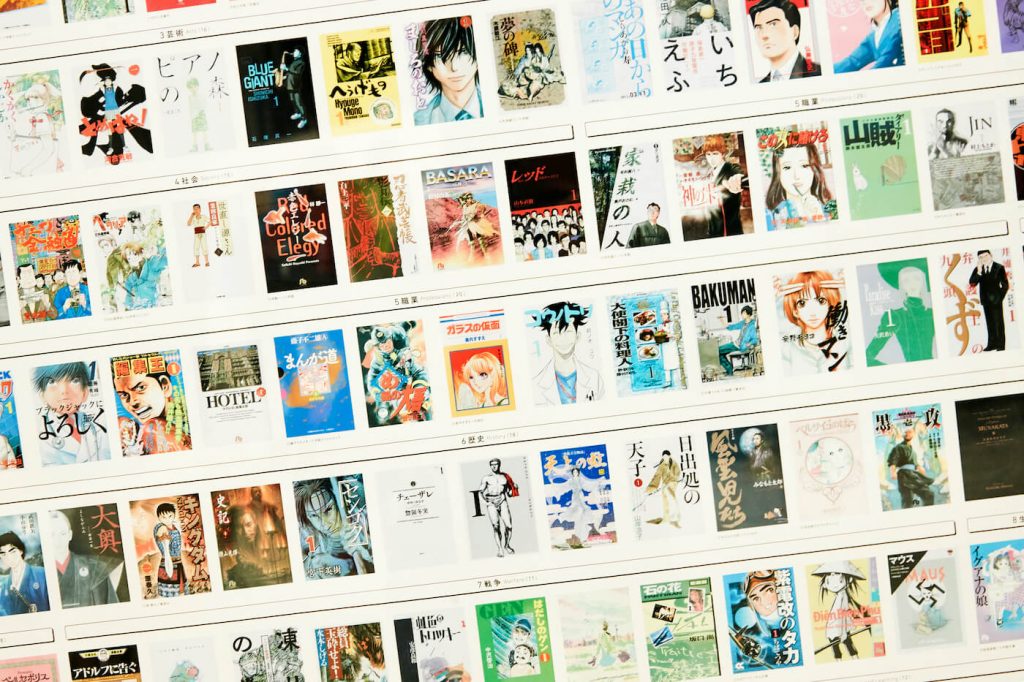 The selection committee for this project is particularly noteworthy. In addition to Ms. Satonaka and Mr. Horie, the committee includes Yohei Sadoshima, an editor from the publisher Kodansha who has been responsible for hit manga including "Dragon Zakura" and "Space Brothers," as well as educators, writers, and editors who bring a variety of opinions to the selection process.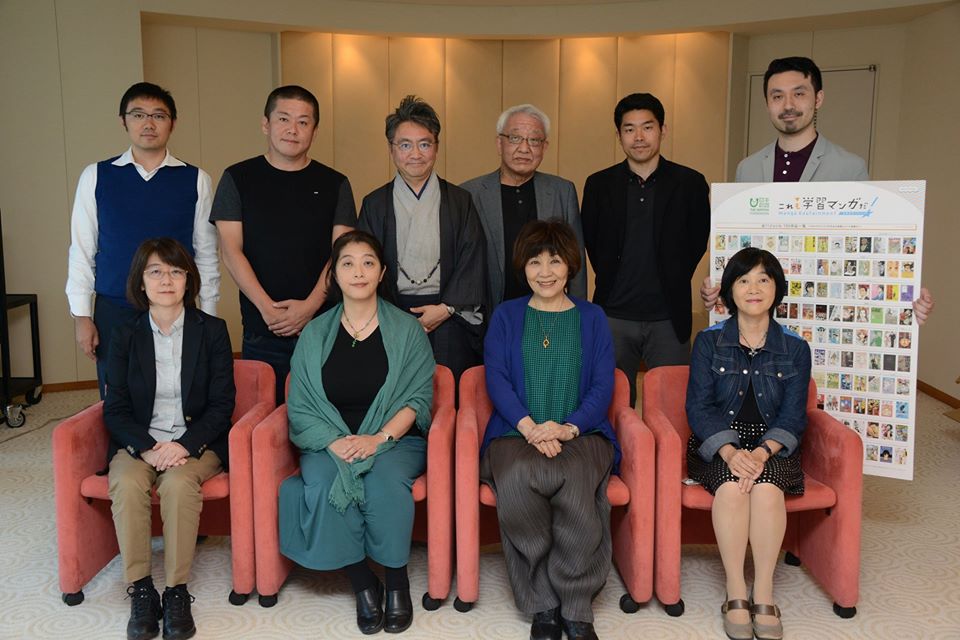 The committee considers manga from all genres, and incorporates various viewpoints in the selection process. With the involvement of Mr. Horie, who is known as a skilled communicator, and Ms. Satonaka, who also heads the organization Manga Japan, which seeks to develop Japan's manga culture and facilitate international exchange among manga artists, Mr. Yamauchi hopes that Japanese manga artists will recognize the project's usefulness.
The committee selected 200 manga over the course of three years from the project's launch in 2015. More than 500 sets of these manga have been delivered to libraries and bookstores across Japan.
Manga spur a journey of curiosity
When asked about the name Manga Edutainment, Mr. Yamauchi notes that the project focuses on manga that were originally intended as entertainment but are nevertheless educational, as opposed to educational manga that are specifically written as study tools.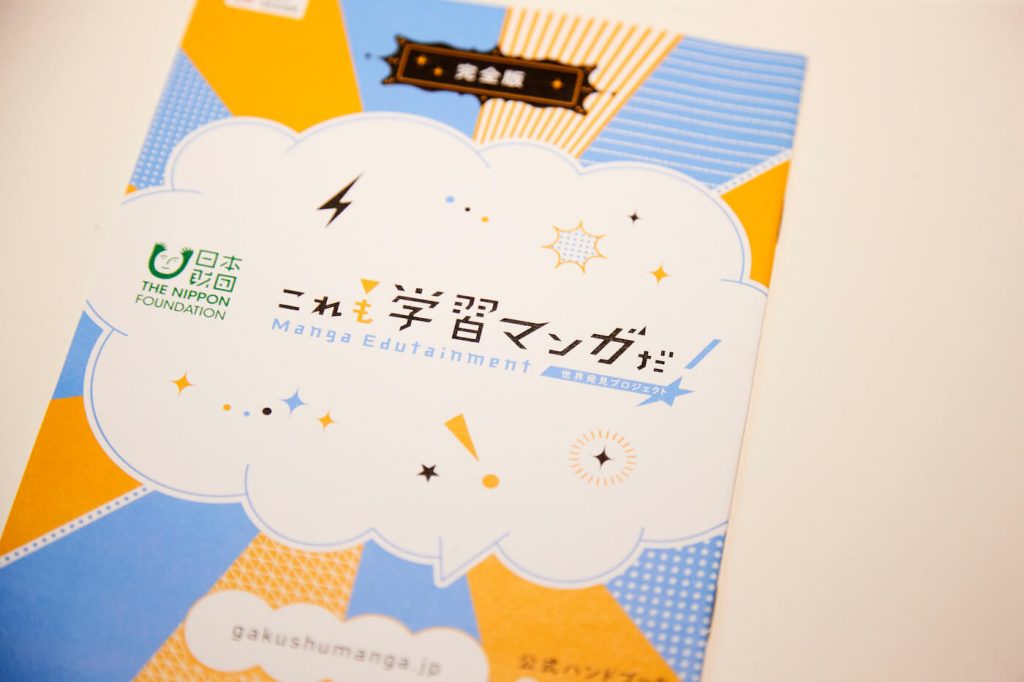 Mr. Yamauchi cites "Cells at Work!" (Kodansha) as a good example. The two main characters are anthropomorphized cells in a human body, and includes pages with detailed explanations of cells. This is a good way to instill interest into the wonders of the human body. Mr. Yamauchi hopes to see the creation of more manga that cross specific genres in this way.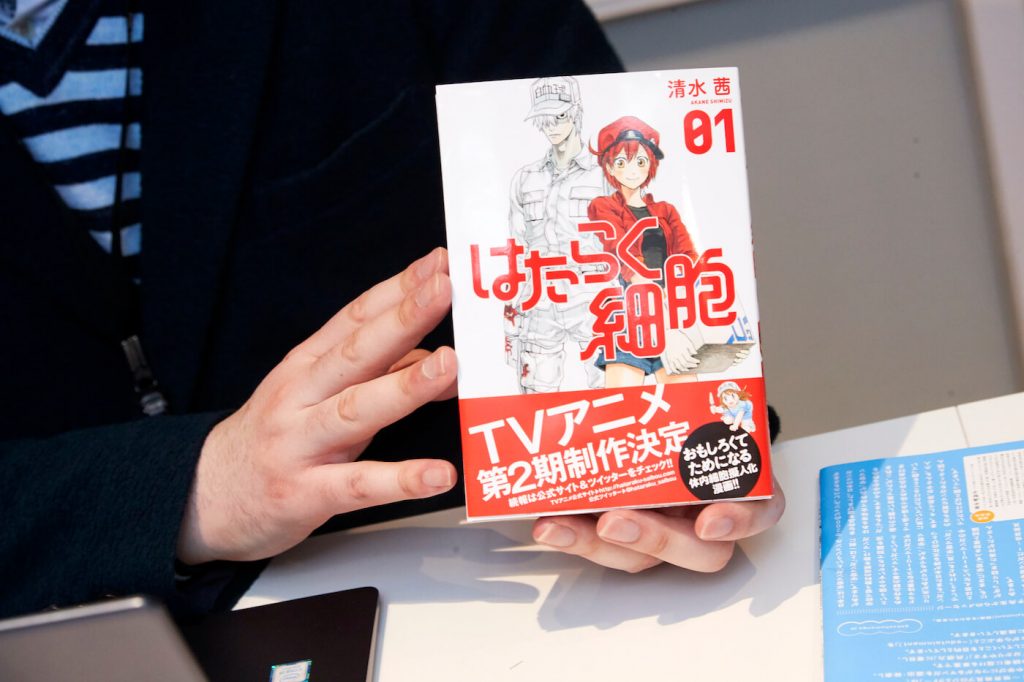 In addition, compared with television and video streaming sites, manga have the feature of giving the reader a sense of independence, by being able to turn the pages at their own pace and develop their own insights as they read. Mr. Yamauchi comments that developing an interest in a field through manga can lead the reader to seeking out manga in other fields, or to reading more specialized books on the subject, and that manga are also a good topic of conversation for parents and their children. Some manga also include reference materials at the end of the book, and this can introduce readers to new worlds. With one book leading to another, manga are an enjoyable way to embark on a "journey of curiosity."
When asked about his hopes for the Manga Edutainment project going forward, Mr. Yamauchi notes that by popularizing these manga, he hopes the project has been able to present society with a new viewpoint, and he hopes to do more research going forward into how manga can play a role in education. He notes that manga are not just written words, but also create images through drawings and illustrations, inviting the reader to imagine new worlds. The fact that they are easy to understand and can be interpreted in a variety of ways means that they can be a useful tool in the new age of increasing diversity. He therefore hopes to see the use of manga spread beyond the field of education as well.
5 Recommended Manga Available in English
(Added to main article in April 2020)
Dr. Stone
This survival adventure takes place several thousand years after all humans have been turned to stone, when a high school student is revived and works to rebuild civilization from scratch. The story details his use of the power of primitive science for things like water wheels, batteries, and vehicles, providing "edutainment" that encourages the reader to feel connected to science and technology while having fun learning. This manga is recommended for parents and children who are interested in science and engineering; after reading the manga, they will want to experiment and try to make things with everyday items.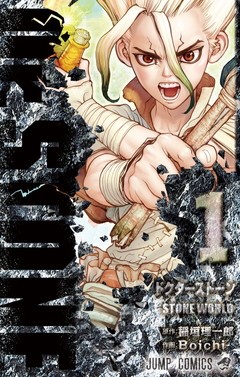 Spy x Family
This manga incorporates action, suspense, and family comedy as it follows three complete strangers posing as a family – with a spy as the father, an assassin as the mother, and a powerful mind reader as the daughter, and none knowing the others' true identities. Even though they are not actually related, they overcome misunderstandings and are considerate of each other's feelings, becoming just like a real family. With families passing their time at home because of the new coronavirus, this story brings a sense of warmth in a time of frequent quarrels and misunderstandings.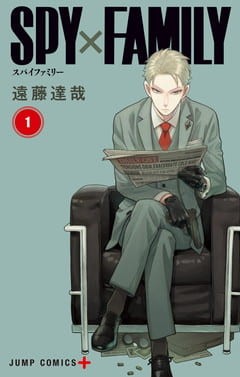 The Promised Neverland
Children live happily in a small orphanage until one day their lives there suddenly end, but instead of leaving to be adopted by a new family as they are told, they are in fact shipped away. In this mystery, the children solve the dark secret of their world and clear the path for their future by themselves. The image of children facing the uncertainty of an unknown world will resonate with children today who are getting ready to finish school and enter adult society. In addition, with no end to the new coronavirus pandemic in sight, the way the children find an optimal combination of courage, emotional strength, and hope to solve one mystery at a time, while the situation around them constantly changes, will resonate with readers today.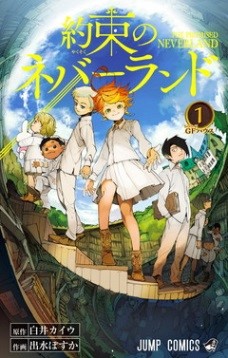 Mashle: Magic and Muscles
This gag manga takes place in a world of magic. One boy who does not have magical abilities spends his days alone training hard to build up his muscles. He is a minority in the world of magic, but succeeds by using his ability to overcome limitations with quiet determination. Comic scenes of characters tormenting each other are fun to read, with no sense of distaste. In an amusing way, the story shows how cultivating special skills can overcome adversity.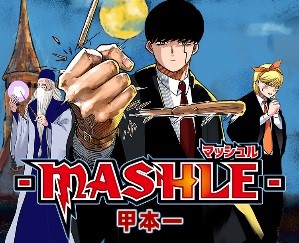 Death Note
A death note is the notebook of a death god, and writing the name of a person in the notebook kills that person. A human who possesses a death note can be either a god or a devil. This highly suspenseful manga follows a boy who acquires a death note. Good and evil become two sides of the same coin, and both can appear just. Being obsessed with justice can lead to becoming evil. What happens to a person when they obtain power that is beyond their control? What is good, what is evil, what is faith, what is peace? This manga invites readers to reexamine their own sense of values.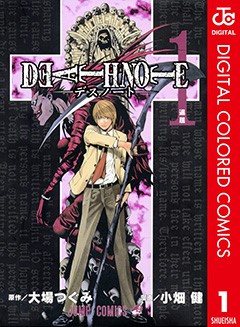 The first three installments and three most recent installments of these manga can be read for free on Shuesha's MANGA Plus website, and other installments can be purchased using the Shonen Jump Manga & Comics app. Please note that both the website and app are unavailable in Japan, China, and South Korea.
The selected manga's ranking on the MANGA Plus website (as of April 15, 2020):
Dr. Stone – #7
Spy x Family – #8
The Promised Neverland – #9
Mashle: Magic and Muscles – #13
Death Note – #15
Contact
Public Relations Team
The Nippon Foundation
Email: cc@ps.nippon-foundation.or.jp