Emergency Support to Address the Spread of Coronavirus Infections in 3 South Asian Countries
Providing medical equipment, food, and daily goods for the recovery of local communities
As the threat from the spread of coronavirus infections continues to be felt around the world, The Nippon Foundation is providing emergency support to three countries in South Asia – Sri Lanka, Nepal, and India – in addition to its work in Japan.
1. Providing food and other items and support to restore livelihoods in Sri Lanka
Background
Although Sri Lanka did not report a particularly large number of cases during 2020 when the coronavirus was spreading globally, the number increased rapidly during a third wave of infections that began in May 2021. This was compounded by torrential rain in June that damaged infrastructure, preventing support from reaching people living far from metropolitan areas in particular and meaning that poor households were hardest hit. The Foundation decided that swift assistance was needed, and began providing support in July.
Details
To support financially struggling households, The Nippon Foundation is providing food and other items as well as support to restore livelihoods through the Sevelanka Foundation, a local NGO.
The assistance is being provided to a total of 2,190 households in nine of the country's 25 districts: Hambantota, Anuradhapura, Nuwara Eliya, Batticaloa, Vavuniya, Mullaitivu, Kilinochchi, Mannar, and Jaffna. Working with parties affiliated with local governments from bases at local NGOs' regional offices, families have received items including a roughly one-month supply of food and masks. In addition, nutritional supplements and diapers and other items for infant hygiene are being provided to families with infants. Since October, support has also been going to restore the livelihoods of persons who lost their jobs in areas including agriculture, livestock raising, and handicraft production.
Update (January 14, 2022)
Support to restore livelihoods was temporarily halted by heavy rains that fell during October and November 2021, but has now resumed. Interviews are being conducted to assess the economic situation and needs of households in these areas and determine which households will receive assistance. Going forward, we intend to transition to providing actual relief goods to selected households as the selection process is completed in each region. Households to receive assistance include a family whose father died in an accident and is now headed by a single mother who works for minimum wage in a cheese factory while raising two children with disabilities, and a family of five whose clothes-making business could not continue after they became unable to obtain fabric because of the pandemic and have used up their meager savings.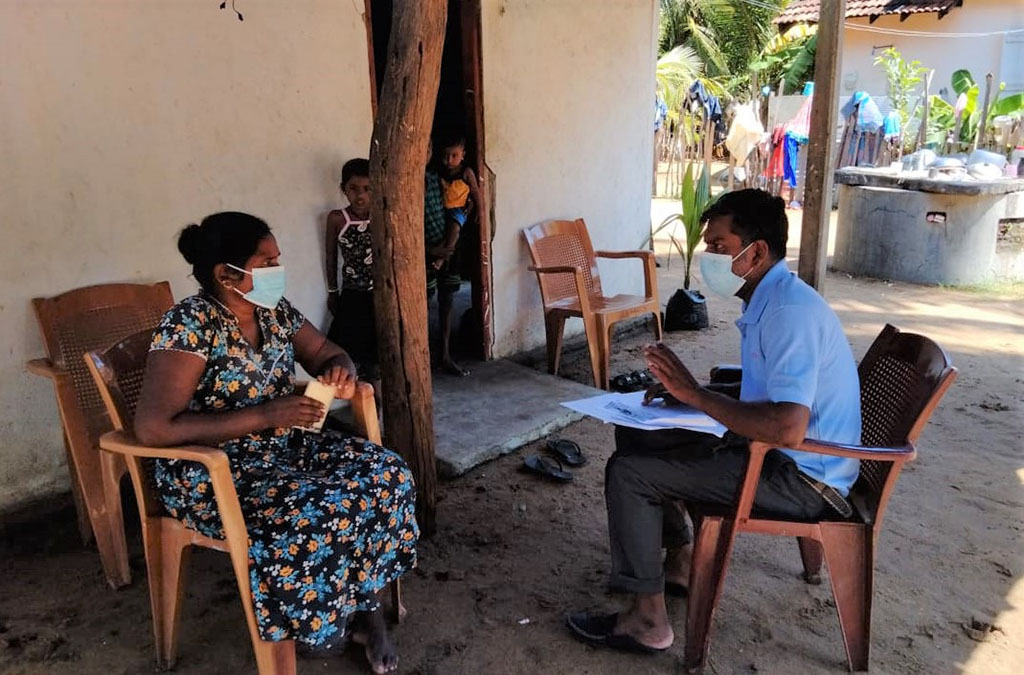 Support partner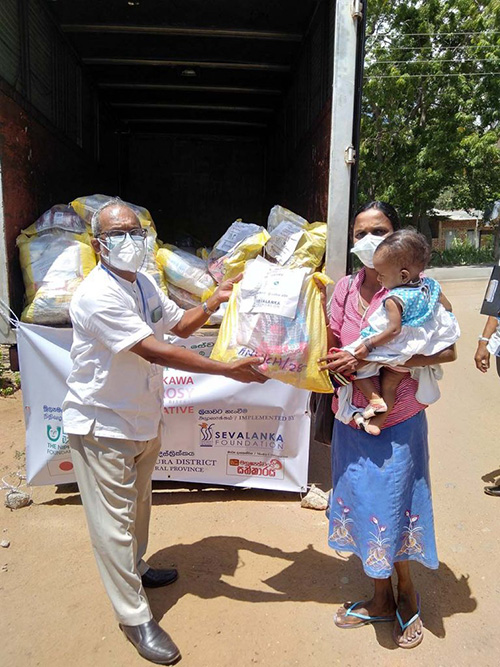 2. Providing support for coronavirus countermeasures for persons affected by leprosy and Sherpa families in Nepal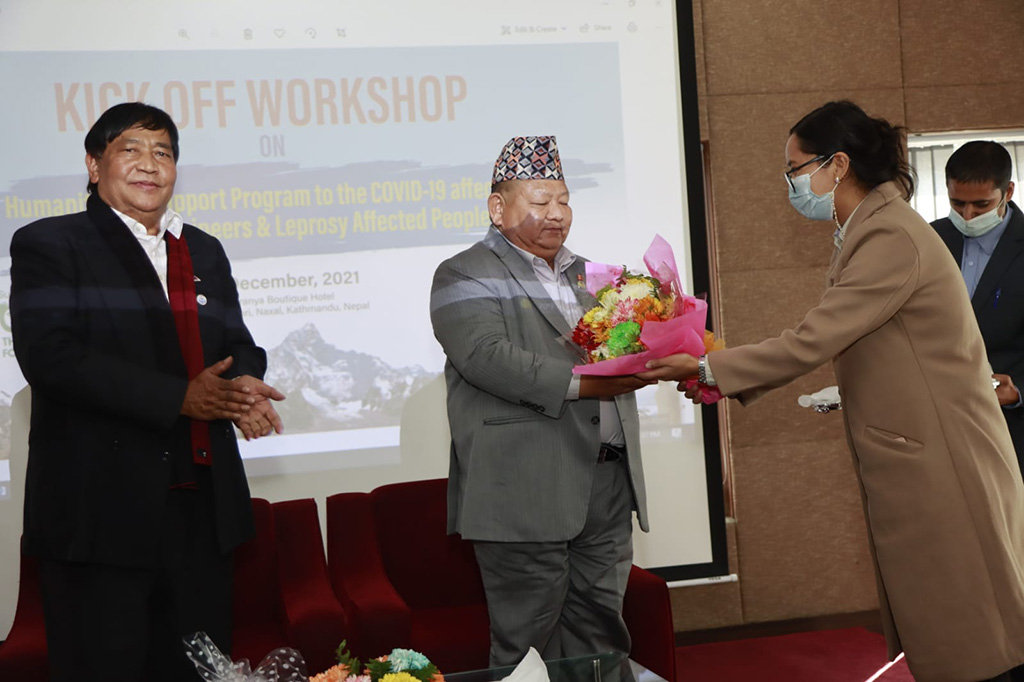 Background
In May 2021, Nepal experienced a second wave of coronavirus infections that resulted in more than 11,000 deaths. The country's vaccination rate currently stands at roughly 22%, and with the movement of people increasing, there are concerns of a third wave. There are also more than 3,000 persons affected by leprosy living in Nepal, and they are not able to receive all the support they need.
The recipients of this assistance are Sherpa families whose tourism-related income has been cut off as a result of the pandemic, and persons affected by leprosy who are suffering because the assistance they would normally receive is not reaching them.
The work is being carried out by the Nepal Mountaineering Association, which since 1995 has been one of the few organizations providing support to persons affected by leprosy. Sherpa people have been using their detailed knowledge of Nepal's mountainous regions to contribute to this work. The Nippon Foundation decided to provide this support so that assistance would continue to reach persons affected by leprosy and people who have not been able to receive the support they require as a result of the pandemic.
Details
The Nippon Foundation began distributing medical supplies, food, clothing, and other items to Sherpa families and persons affected by leprosy at isolation wards in medical facilities and at Hansen's disease colonies through the Nepal Mountaineering Association from November 2021. We plan to post updates on this project on The Nippon Foundation website in the future.
Support partner
3. Providing medical equipment to Manipur State in northeastern India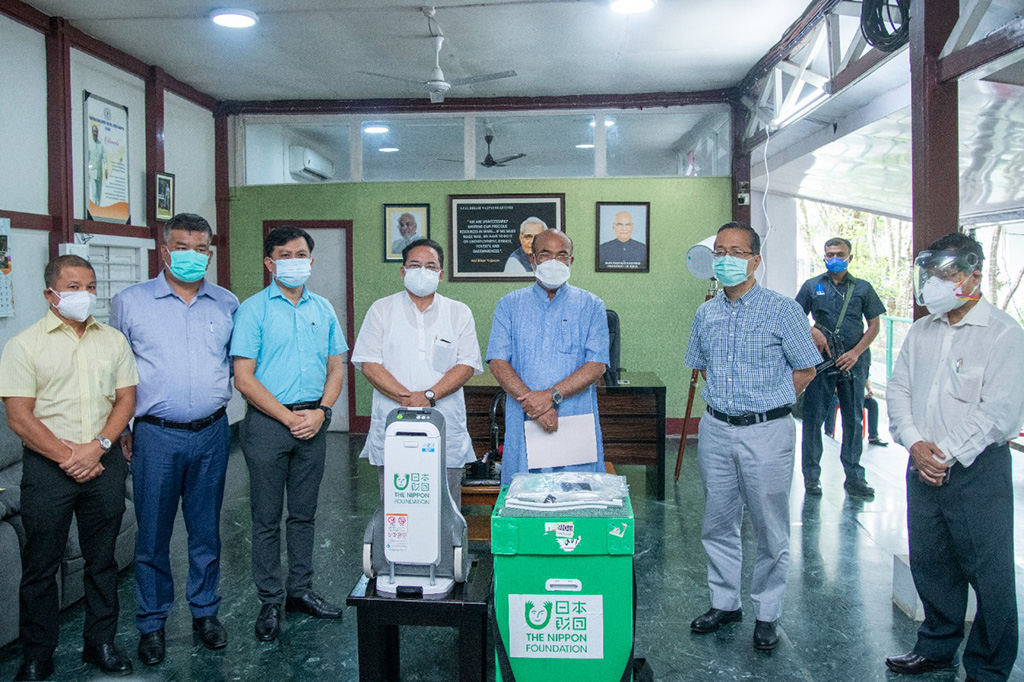 Background
The number of new coronavirus infections in Manipur in northeast India was far exceeding the number of hospital beds available, forcing many residents to self-isolate at home, which in turn was making the improvement of home medical care an urgent issue. Although the number of new infections for India as a whole was declining, the number in Manipur had begun to increase once again.
Details
The Nippon Foundation decided to donate 100 battery-operated oxygen concentrators, which can be used during power outages, and 100 pulse oximeters, which can easily detect irregular blood oxygen levels, to contribute to the quality of home medical care in the state. The concentrators and oximeters are intended to be used primarily by home medical care providers.
Cooperating organizations
Related News
Contact
Public Relations Team
The Nippon Foundation
Email: cc@ps.nippon-foundation.or.jp