6th Demonstration Test of Fully Autonomous Ship Navigation Successfully Completed
Autonomous navigation of amphibious vessel at Yanba Dam marks major step toward implementation
The world's first demonstration test of a fully autonomous amphibious vessel was successfully carried out at Yanba Dam in Gunma Prefecture on March 14. The test was part of The Nippon Foundation MEGURI2040 Fully Autonomous Ship Program, which is developing navigation and obstacle avoidance systems and other technologies that are expected to contribute to greater ship safety.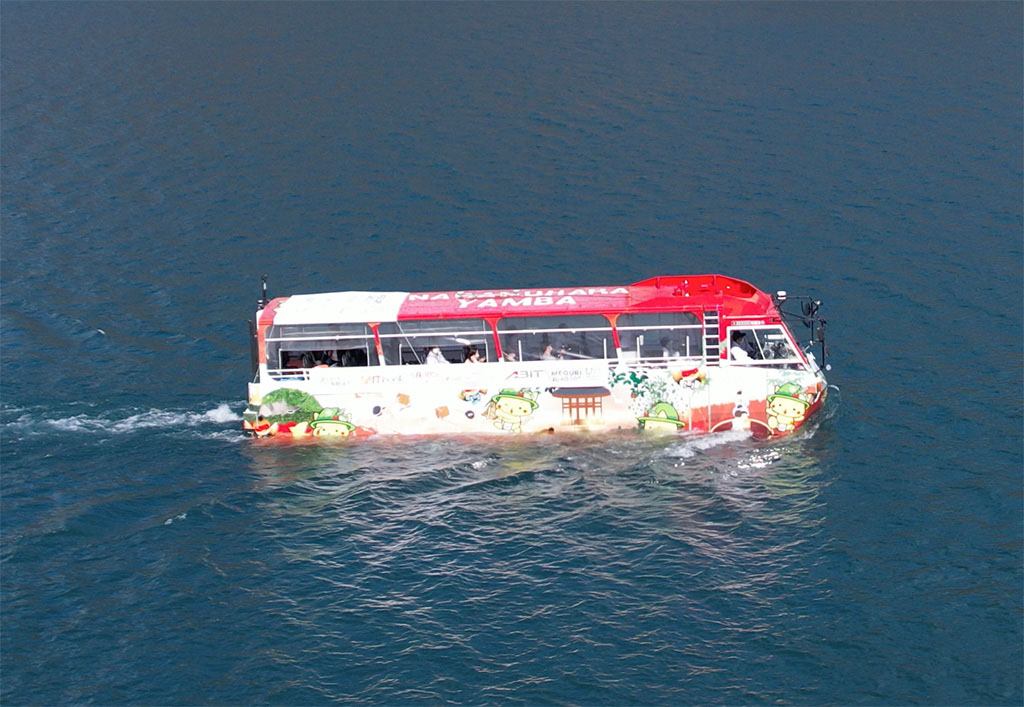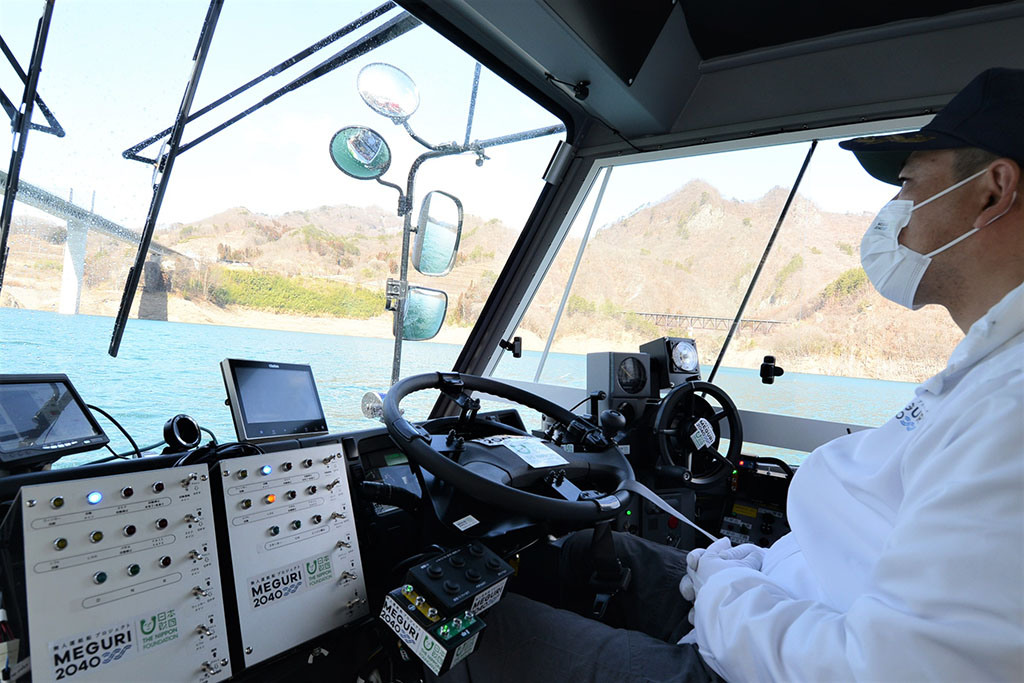 The Nippon Foundation launched MEGURI2040 in February 2020 through support for five consortia. Fully autonomous navigation is expected to help address numerous maritime issues including crew shortages and accident prevention, and also holds potential as a "future industry" that can demonstrate to the world Japan's advanced technologies in areas like artificial intelligence, information and communications technology, and image analysis. This was the sixth and final demonstration test of the current round being carried out by the five consortia from January though March 2022, and all six were successfully completed.
Yanba Smart Mobility Project
For this demonstration test, a fully autonomous navigation system was installed on an amphibious vessel owned by the town of Naganohara. Today, these amphibious vessels are primarily used for sightseeing at locations around Japan. Local governments have also begun to purchase them, however, to prepare for the torrential rains that have become increasingly frequent in recent years, and this is raising the profile of these vessels. If the autonomous navigation system developed for this test can be put to practical use in the future, in addition to disaster relief, the technology could be applied to use the unique features of amphibious vessels to create seamless logistics infrastructure for Japan's inhabited offshore islands.
Demonstration test and development highlights
The amphibious vessel (11.83 meters, 11 gross tons) successfully navigated a roughly 2-kilometer route over about 30 minutes on the lake created by the Yanba Dam on the Agatsuma River. To navigate with high precision along the planned route, the system used quasi-zenith satellites and a fiber-optic gyroscope as a sensor for position correction. The vehicle was also equipped with multiple sensors (visible light cameras, light detection and ranging (lidar), and sonar that uses underwater sound waves) for automatic detection and avoidance of obstacles. The positioning information and information from these sensors is fed to Autoware,* an improved automated operation system for ships, and artificial intelligence learning is applied to achieve the automated navigation technology. The system was developed to control both the ship and land vehicle handles and levers simultaneously, enabling smooth, automated switching between ship and vehicular operation.
*

Autoware is a registered trademark of the Autoware Foundation.
Comments
Tetsuya Kikyo, Team Leader, Ocean Maritime Team, Ocean Affairs Department, The Nippon Foundation
The practical implementation of autonomous navigation of amphibious vehicles in areas of the ocean with strong wind and waves, through further technological development based on this demonstration of fully autonomous navigation of an amphibious vessel, could lead to seamless transport of goods from land to sea. This can be expected to create new logistics infrastructure including the transport of goods to Japan's roughly 400 inhabited offshore islands.
Toshimori Mae, President&Representative Director, ITbook Holdings Co., Ltd.
We have succeeded in developing, and publicly demonstrating for the first time anywhere in the world, here at the Yanba-Agatsuma lake in Naganohara, autonomous navigation of an amphibious vessel. I expect the continued development of technologies for seamless autonomous navigation of amphibious vessels on both land and sea to be able to contribute to the resolution of social issues in areas including disaster relief and offshore logistics.
The Nippon Foundation MEGURI2040 Fully Autonomous Ship Program going forward
Demonstration tests of fully autonomous navigation for all six of the project's vessels have now been completed. The project now needs to accelerate further the resolution of technological issues identified through these tests, in areas including berthing and unberthing, stable telecommunications environments, and image recognition and learning using artificial intelligence, as well as legal issues related to the practical implementation of fully autonomous ship navigation.
The Nippon Foundation will analyze the results of this series of demonstration tests and use the strengths of each consortium to carry out further technological development, with the aim of practical implementation by 2025.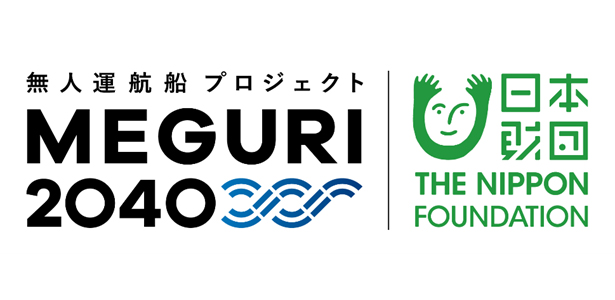 Report to be presented at Sea Japan
A report on the successful demonstration tests of six vessels carried out by The Nippon Foundation MEGURI2040 Fully Autonomous Ship Program's five consortia during January-March 2022 will be presented at Sea Japan 2022, Japan's largest international maritime exhibition.
Date and time: Wednesday, April 20, 2022; 13:00 – 16:00
Location: Tokyo Big Sight (3-11-1 Ariake, Koto-ku, Tokyo) or online
Registration: Please register via the Sea Japan website
Contact
Public Relations Team
The Nippon Foundation
Email: cc@ps.nippon-foundation.or.jp