Foundation History 1991-2010
1992-1993|Worldwide Support for Deaf and Hard-of-Hearing Individuals Begins
Support for deaf and hard-of-hearing individuals begins with the creation of an endowed scholarship fund for deaf and hard-of-hearing students from developing countries at Gallaudet University and the National Technical Institute for the Deaf (NTID) in the United States.
See Raising the Status of Sign Language for more.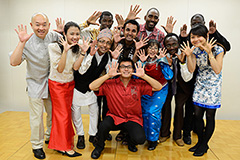 1994|Distribution of Welfare Vehicles Begins
A program to distribute welfare vehicles gets underway in fiscal 1994. Later, responding to changing needs and improvements in welfare policies for elderly persons and people with disabilities, the Foundation expands the lineup of wheelchair-accessible vans to include vehicles with bathing services, care facility transport services, and nursing services, as well as food carts that employ persons with disabilities.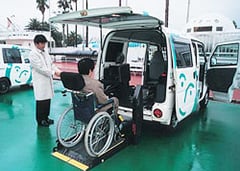 1995|Great Hanshin Awaji Earthquake
The Great Hanshin Awaji Earthquake has a profound effect on volunteer activities in Japan. With the local government immobilized by the catastrophe, ordinary civilians converge on Kobe to assist the relief effort. During a four-year period through March 1998, the Foundation assists 104 emergency reconstruction projects, and in 1996 establishes the Hanshin Awaji Community Fund to foster reconstruction work and volunteer activities. This leads to close links being forged among volunteer organizations and nonprofit organizations.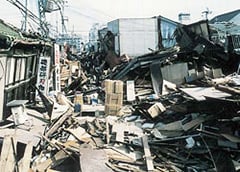 1995|New Era of Leadership Under Ayako Sono
Ryoichi Sasakawa, who served as the Foundation's first chairman, passes away in July 1995 at the age of 96. In December of that year, Ayako Sono, a writer and philanthropist, is appointed to take his place. In 1996 the nickname "Nippon Foundation" and logo mark are chosen. The logo mark, created by Shin Matsunaga, symbolizes the Foundation's guiding vision, with a character representing happiness and harmony painted in colors evoking the ocean and Earth.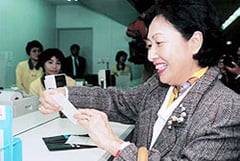 1996|Start of the Hospice Program
A hospice research group is set up and a hospice program is inaugurated to raise awareness, train specialists, and improve facilities, in line with recommendations made regarding the promotion of hospice and palliative care. In addition to providing assistance for the creation of buildings and programs, the Foundation focuses its efforts on training doctors and hospice nurses who can provide quality end-of-life care.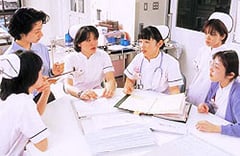 1997|Cleanup Assistance Following Sea of Japan Oil Spill
After the sinking of a Russian oil tanker (Nakhodka) in a storm causes a massive oil spill, the Foundation quickly teams up with a volunteer group that was established after the Kobe Earthquake and establishes a volunteer registry center near the site (Fukui Prefecture) to coordinate volunteer activities to assist with the cleanup. More than one thousand people from all over Japan rush in to work as volunteers.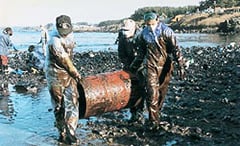 1998|Supporting the Nagano 1998 Olympic and Paralympic Winter Games
The Foundation covers various expenses associated with the 1998 Winter Games held in Nagano Prefecture, including operating expenses for the running of a volunteer center at the Paralympics, and also establishes contact with volunteer organizations and mobilizes a fleet of welfare vehicles to transport spectators with disabilities.
2000|Antipiracy Measures
Based on its surveys conducted in 1999 on damage from piracy, the Foundation becomes clearly aware of the need for countermeasures and proposes a coordinated effort throughout Asia. An Antipiracy Regional Conference, attended by representatives from coast guard agencies and maritime policymakers, is held in Tokyo in April 2000. This paves the way for the establishment of a new framework for international cooperation in maritime safety.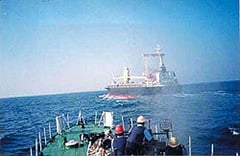 2001|New Head Office
The Foundation moves its head office in Tokyo from the Toranomon district to Akasaka. The new office is equipped with facilities to serve as a base for the dissemination of information about the Foundation's activities (the Foundation is now classified as a "public interest corporation").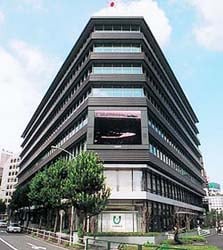 2001|Yohei Sasakawa Becomes WHO Leprosy Elimination Ambassador
Yohei Sasakawa, President of The Nippon Foundation, is appointed the World Health Organization Goodwill Ambassador for Leprosy Elimination in May. He will also be appointed the Japanese Government Goodwill Ambassador for the Human Rights of People Affected by Leprosy in 2007. The two positions take him around the globe to participate in initiatives designed to eliminate leprosy and end discrimination against those affected by this curable disease.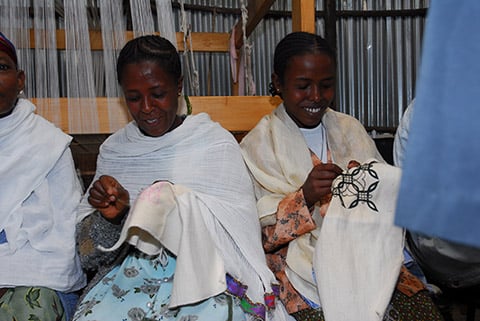 2004|Medicine Box Project Starts in Mongolia
A project to distribute medicine boxes gets underway in Mongolia in January. The kits, which contain traditional medications made from local plants, are placed in two thousand households and replenished during regular visits made by project staff. The system, modeled on a setup in Toyama Prefecture, proves to be a success and is subsequently adopted in Thailand, Myanmar, and other countries.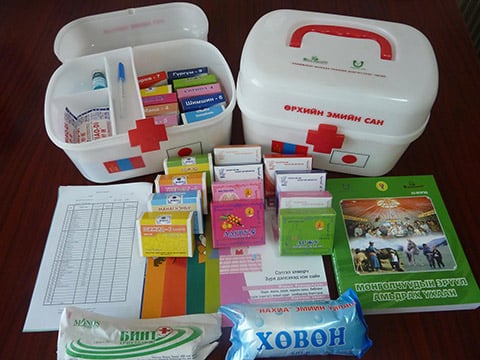 2004|Creating Community Centers from Traditional Structures
A Foundation grant transforms a 70-year-old residence in Shiga Prefecture into the Borderless Art Museum No-Ma, which opens in June 2004. This project is followed by support for other projects to restore old residences and convert them into community structures.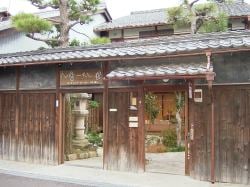 2005|Yohei Sasakawa Becomes Chairman of The Nippon Foundation
Yohei Sasakawa is appointed the third chairman of The Nippon Foundation in July 2005, following the retirement of Ayako Sono. Mr. Sasakawa launches a blog to provide information about the Foundation and share his activities and views.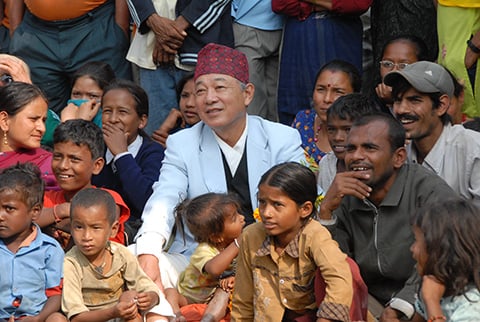 2006|First Global Appeal To End Discrimination Against People Affected by Leprosy
In January, in response to a call put out by The Nippon Foundation, a Global Appeal To End Stigma and Discrimination Against People Affected by Leprosy is made by a group of 12 world leaders, including five Nobel Peace Prize laureates, in New Delhi, India. The Global Appeal will be issued each subsequent year with the endorsement of leaders from various sectors.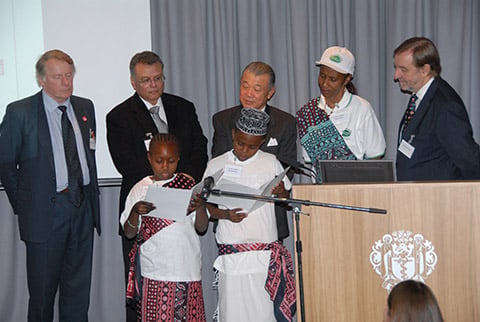 2007|Support for the Tokyo Marathon
The first Tokyo Marathon is held in February. The world-class event allows both able-bodied and disabled athletes to compete, fulfilling a longstanding dream held by Ayako Sono, former chairwoman of The Nippon Foundation. Nearly 300 volunteer leaders train at the Sasakawa Sports Foundation and assist at the inaugural event.
2010|Launch of $13-million Research Program with the University of British Columbia
The Foundation launches a $13-million, nine-year research program with the University of British Columbia to study the future of the world's oceans and to monitor the impact of human activities on seafood resources.
See Considering the Future of the World's Oceans for more.